The Alex Things for Custom Furniture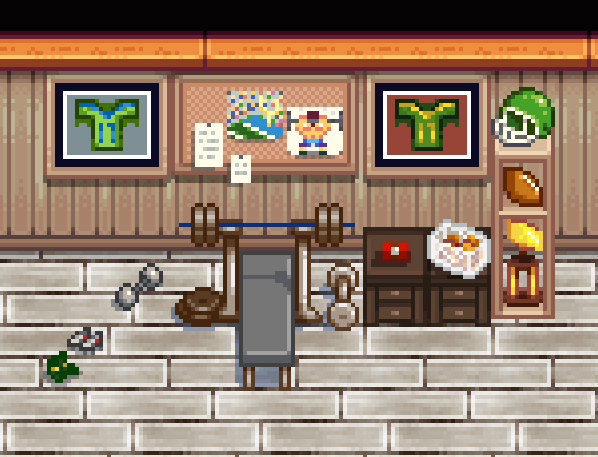 The Alex Things for Custom Furniture
Are you tired of having your husband's things relegated to a single room in the house, and the place not feeling like a home for you both?
Same.
This content pack adds an assortment of furniture to Robin's shop and the furniture catalogue that are themed around Alex, allowing his decor and tastes to break out of his small side room, and fill your space with a little more sweat.
Requires Content Patcher, Custom Furniture and their prerequisites to work!
Thank you for enjoying my mods so far!! I made this as a little self-indulgent addition to Tunnelling Ahead, but decided I should clean it up and release it following such lovely feedback on my modding attempts. Thank you everyone who has said something nice, downloaded, or even looked at my work; I hope to improve it soon!
---