Hilltop Immersive Farm Mod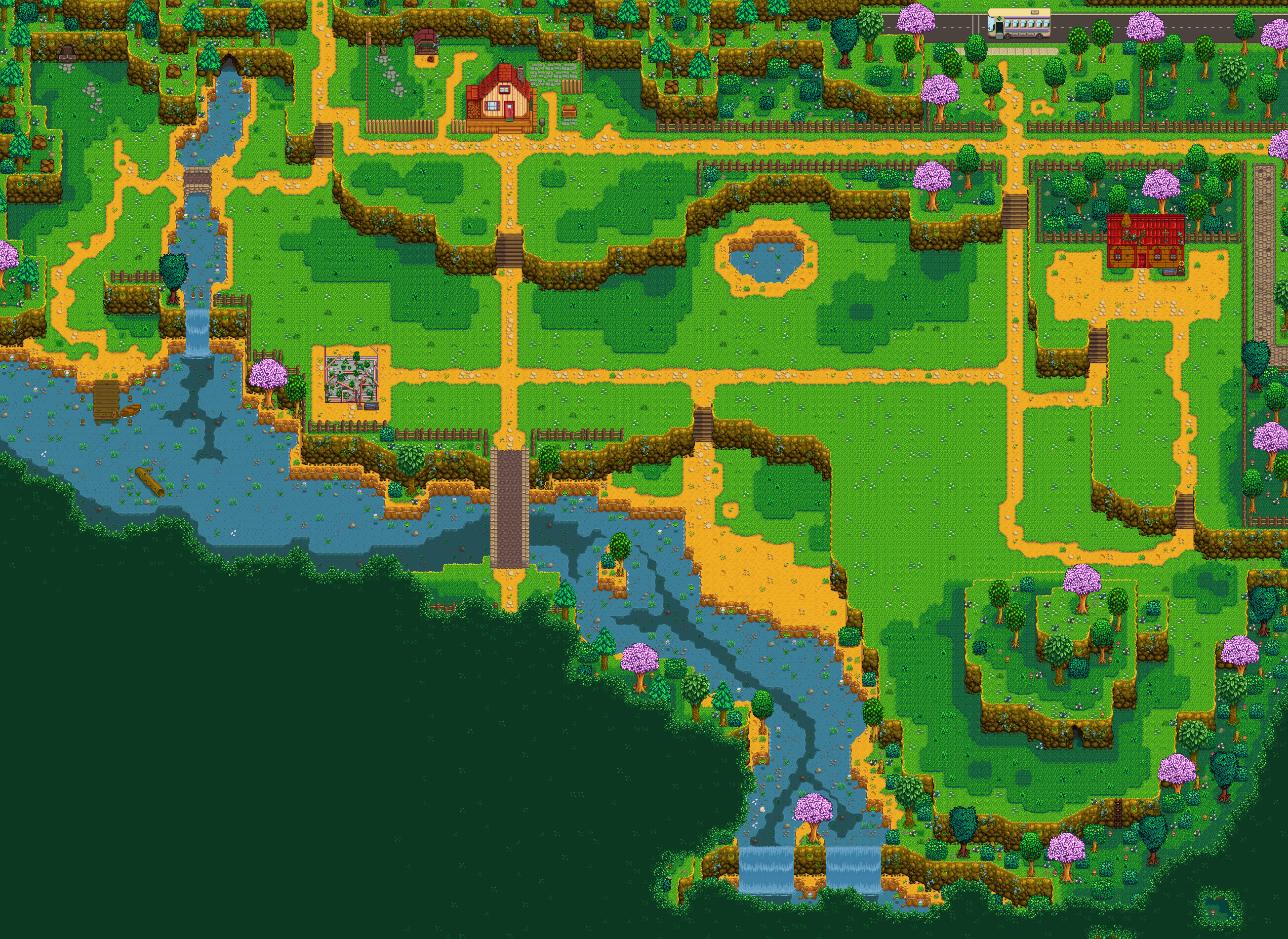 Hilltop Immersive Farm Mod
This map is an edit of FlashShifter's Remastered Immersive Farm 2, and is intended for use with Stardew Valley Expanded. Please go to that page for details on the special features of the map. The hidden areas are still included, just cropped out in my images.
My alterations include:
– Restructuring the main farming area to look more natural
– Removing permanent fencing and obvious "building placement" spots
– Removing every non-removable tree and bush from accessible areas, as well as any tiles that impede building or digging
Usage instructions:
1) Follow the installation instructions for Stardew Valley Expanded, including the installation for Remastered Immersive Farm 2 that comes with it.
2) Drag the folder contained in this zip to your Mods folder
3) Confirm when it asks if you want to overwrite Farm.tbin
4) Start a new game and choose the "Standard" farm layout.
You can also replace a current game's farm with this if you clear out the cliff areas and know how to use the Stardew Valley Save Editor to remove any bushes.
---