CF Boho Urban Outfitters Furniture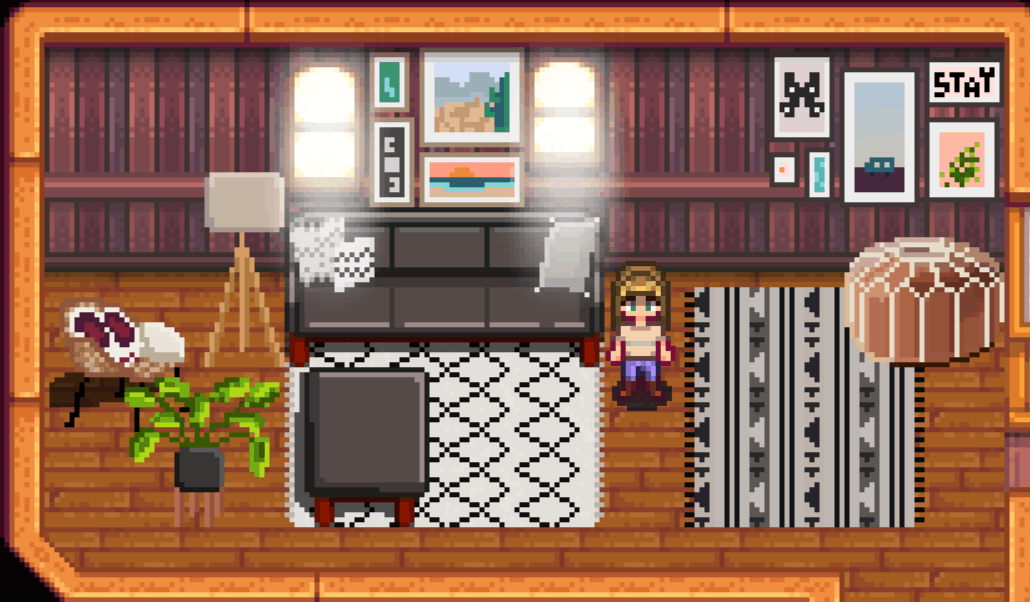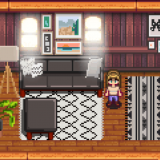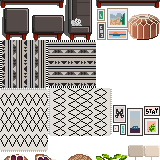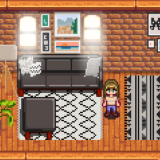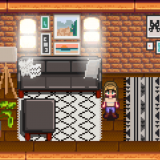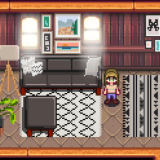 CF Boho Urban Outfitters Furniture
Transform your interior
Do you love Urban Outfitters and want your Stardew room to have the same aesthetic? This mod is perfect for you. Make your rooms look like your own (dream) home.
This mod works with the Custom furniture mod! This means no furniture gets replaced, you can get your new furniture from Robin or the
catalogue.
What's included:
Grey Corner Sofa
Grey Foot Stool
Brown Wood Gallery Wall
Black Wood Gallery Wall
Patterned Boho Rug
Black and White Rug
Wicker Chair
Tropical Plant Stand
Standing Scandinavian LampHow to install:
1. Download the zip file
2. Make sure you have Custom Furniture installed
3. Unzip in the Mods folder of Stardew Valley
---