Seasonal Witchy-Gothic Inspired Windows Mod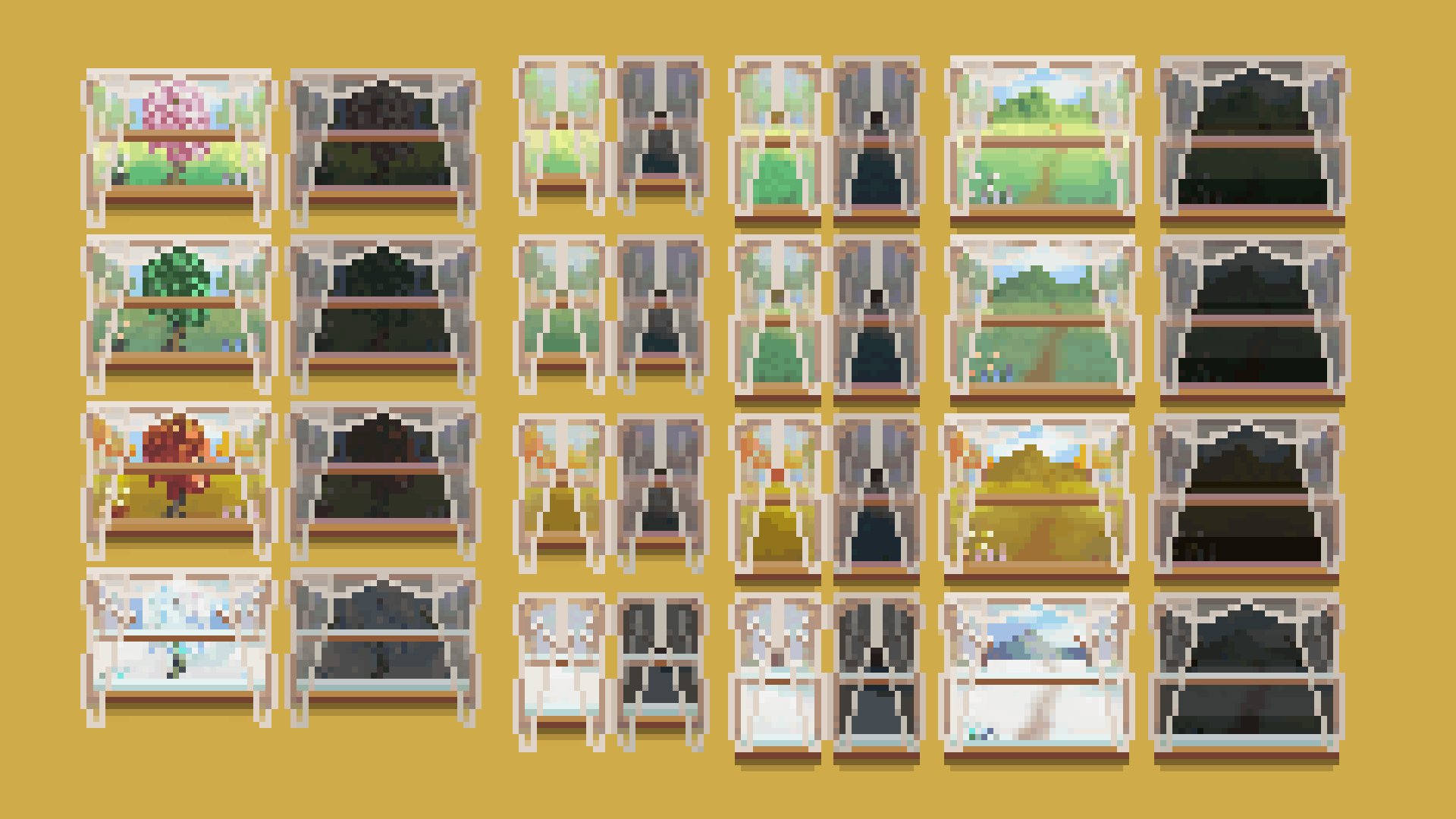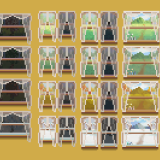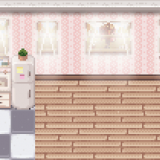 Seasonal Witchy-Gothic Inspired Windows Mod
I adore Ali's Witchy-Gothic Interior mod and the windows, in particular, are my favorite. Owning to my love of all things seasonal, I made edits to and variations of both the original windows, as well as two larger options of each. With Ali's kind permission, I'm offering them here. I haven't been doing this long. This is my first release. Be kind if you find an issue.
Features:
Four windows, two singles and two doubles.
Optional dynamic seasonal changes or the choice of a static season, as well as the ability to disable the mod altogether.
Configuration options for each window. Only use the ones you want.
Installation:
Requires SMAPI and Content Patcher.
Drop the contents of the zip file into your Mods folder.
Run the game once to generate a config file. Default options are dynamic seasonal changes and all windows active.
Take Note:
Due to the nature of the larger windows, certain maps will start the game with half a window. If it is too distracting for you, you can turn that specific window off in the configuration file until you are ready to purchase the other half. If you'd like to spawn them, the doubles utilize the Carved/Ornate and Porthole/Metal windows, respectively.
If the windows do not show up, there is likely another furniture mod overwriting them. The folder is names in such a way as to avoid this, if possible, but Content Patcher packs that do not begin with "[CP]" could still be an issue.
These windows were made for myself and, as such, the palette is mostly eemie's map recolor. It has with my own variation of fall, which won't match any one perfectly, but straddles a middle ground, of sorts. Those using Starblue Valley could easily swap spring and summer to get a better match in those seasons. Anyone interested in making personal edits, or edits they would like posted here with credit, can DM for the pdf file.
---