PPJA Home of Abandoned Mods – CFR Conversions Mod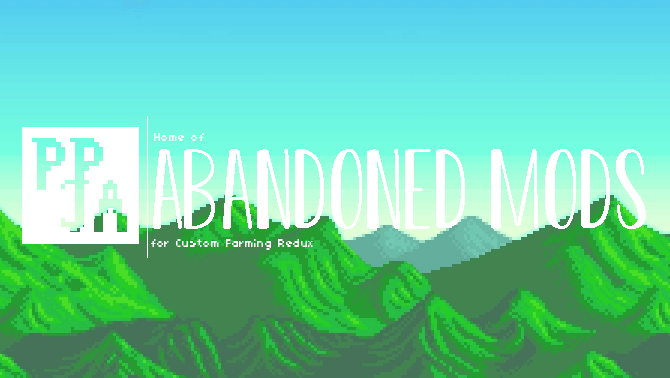 PPJA Home of Abandoned Mods – CFR Conversions Mod
This page is ONLY for CFR packs. Places for other conversions/updates listed below.
SMAPI 1.3 Requests
Content Patcher Requests
PPJA Home of Abandoned Mods – Json Assets Conversions
Custom Farming Redux is a companion mod for Json Assets, providing the framework for new machines to be added to the game. See the mod page for example packs and some documentation.
Each download is separate, pick accordingly.
Nightmare Scarecrows by MelNoelle – conversion by Dragonwrath
The Pumpkin King by Kirbster87 – conversion by minervamaga
– This mod is fully demonetized and serves as an unofficial conversion until either the original creator would like this taken down or the original creator uploads their own version. This mod also serves as example packs for the CFR official documentation.
– If you are one of the original creators please DM me and I will send you the converted file and remove it from this hub as soon as possible.
– Latest version of Custom Farming Redux
– Latest version of PyTK
– Latest version of SMAPI
-Any other required mods listed for each pack
– Drag + Drop the unzipped folder into your Stardew Valley/Mods folder
– Delete every existing item made from this mod
– Remove the corresponding folder(s) inside /Mods
If you miss any (especially in your inventory) you can crash your game.
---