Trent's New Animals Mod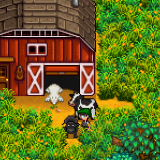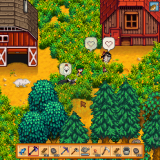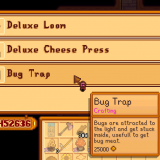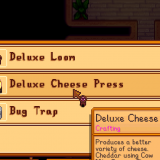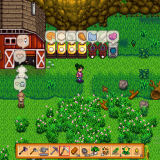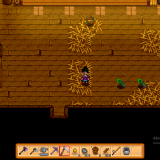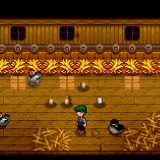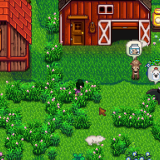 Trent's New Animals Mod
With addition of new BFAV I am adding new animals with new products, or with means to spawn Vanilla products.
In order to improve your expierience I suggest using also Paritee's Gender-Neutral Farm Animals as peacocks are male and select peacocks not to reproduce in game.
Silkworm -> Deluxe Coop -> Produce Silk Coccoon every 6 days, Silk Coccoon can be turned into Silk Cloth with a Deluxe Loom.
Peacock -> Deluxe Barn -> They are Money makers, adds peacock feather – Universal Love Gift (peacock are males, so no eggs should be expected).
Mole -> Barn -> Lays mixed seeds and at higher friendship levels ancient seed.
Buffalo -> Big Barn -> Can be milked every day, milk can be turned into Buffalo Cheese using Deluxe Cheese Maker.
Deer-> Deluxe Barn-> Can be milked every three days, milk can be turned into Deer Cheese using Deluxe Cheese Maker. Deers textures are from Eemie's Plastic Surgery for your goats so all the credit for the deers (which are deffinitelly the cutest of all are hers).
A Big thanks to: Mousey, Fippsie and Vadie, who helped me configure the BFAV part.
Also a big thanks to my partner HisameArtwork who helped me improve the peacock sprites.
To Install you will need to extract both Trent's New Animals and Trent's New Animals Pack and Trent's New Machines to your mod folder.
Machines Included:
Deluxe Cheese Press – that turns milk and goat milk into different types of cheese and turn deer and buffalo milk into cheese
Deluxe Loom that can turn cotton boll from mod: and Silk Coccoon from mod: into better types of cloth (also turn wool into cloth faster).
Bug Trap – It attracts the bugs and locks them inside so you can have a source of bug meat.
---