Void Chicken Retexture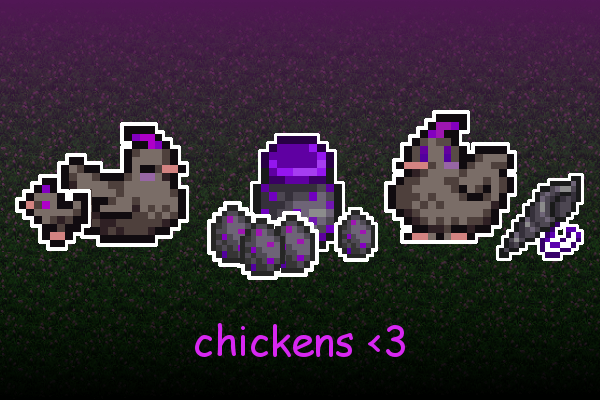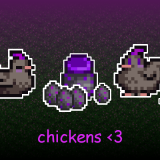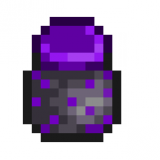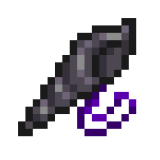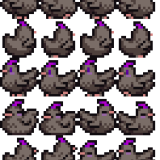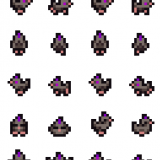 Void Chicken Retexture
Retextures the Void Chicken, and a few other void-y things!
Tired of the grumpy-yet-cute looking Void Chickens? Well, look no further, since this mod's got your back!
Void Chickens (and their Baby variety) have been retextured to look a little more tame… And purple!
Along with the Void Chicks/Chickens, this mod also retextures Void Eggs and Void Mayo with purple accents instead of red, and the Void Ghost Pendant now hangs from a purple string instead of that drab old maroon. The texture for the Void Chickens was inspired in part by "Better Void Chicken" by vvillow.
---