Stardew Valley Expanded – Portugues – 1.13.11 Mod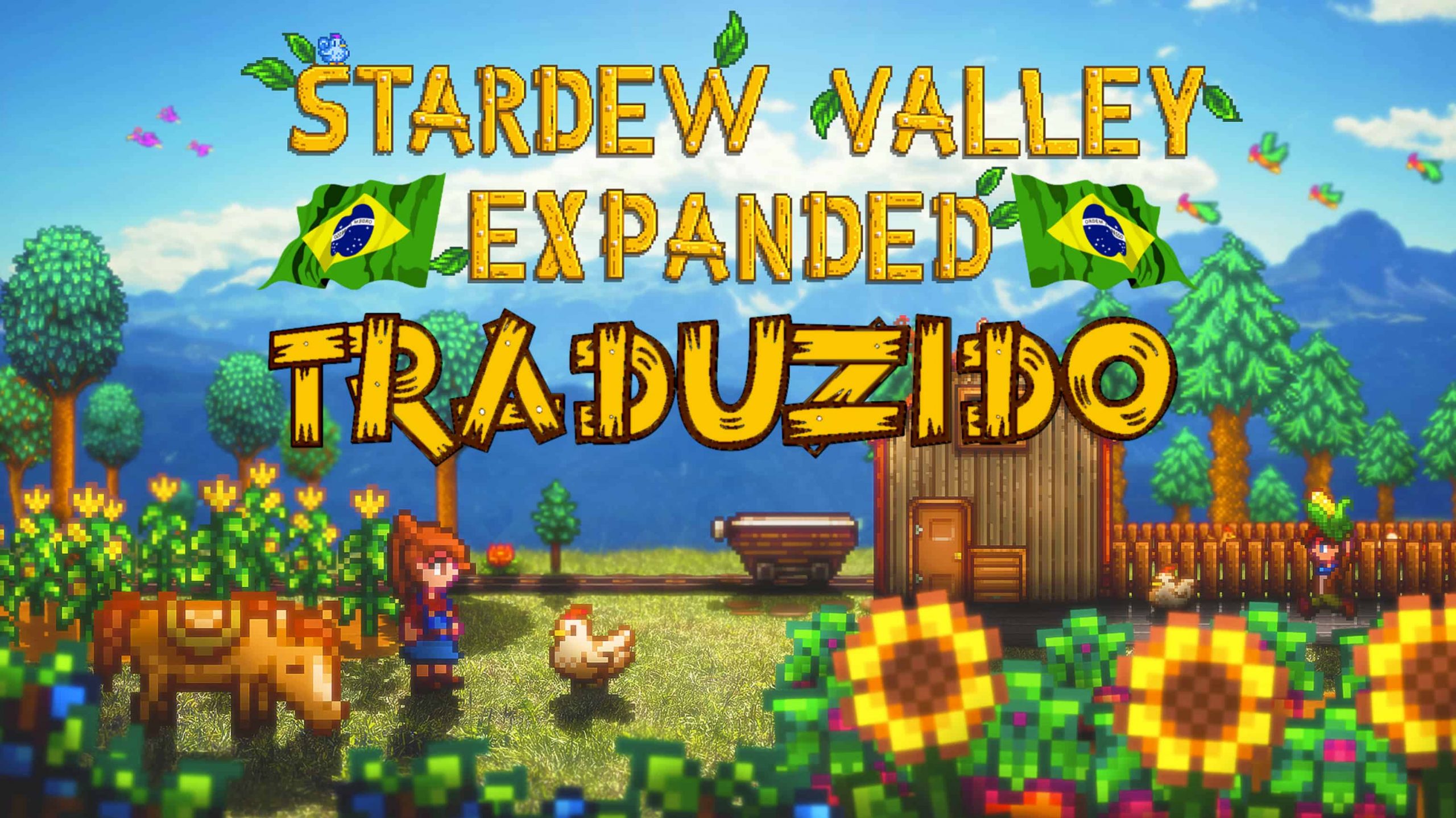 Stardew Valley Expanded – Portugues – 1.13.11 Mod
➔ Translators Village is a community of Stardew Valley gamers who have come together to translate mods!
➔ We have many translated mods and many projects in progress.
➔ Join the group and stay updated whenever a translation is released, ask questions, suggest a mod you want translated or just talk about Stardew Valley.
Stardew Valley Expanded is a fan-made expansion for ConcernedApe's Stardew Valley.
This mod features loads of new locations, new character events, new NPCs, a new village, new location messages, remade maps and festivals, a new world map reflecting all the changes, and many more add-ons!
The first step is to install SMAPI and all the requirements for EVS, which can be found on the MOD PAGE.
After installing the requirements, you must download the EVS, and install it according to the instructions on the MOD PAGE.
If done correctly, the mod will be installed in the Mods folder in your Stardew Valley directory. After that download the translation here on this page, extract the files to any directory using WinRAR or 7Zip.
Copy the Stardew Valley Expanded folder and paste it into your Mods folder. Replace files as requested, and run your game through the SMAPI boot.
Q: Do I need to install the original mod or just download the translation here?
A: You need to download the original mod, follow the instructions in the installation guide above!
Q: My SMAPI has an error, what do I do?
A: Check if all requirements have been installed correctly and updated, check if you don't have any mods, check if your SMAPI version is the most up-to-date.
Q: The error persists, what do I do?!
A: Go to THIS SITE, go to %AppData%\Roaming\StardewValley\ErrorLogs directory, pull the SMAPI-latest.txt file to the white space on the site, click on the green button labeled "save & parse log". It will open a new page. Copy the link from this page, go to our discord group, go to the #doubts channel, and ask for help to solve the problem, along with the link you copied.
Q: HELP! There's a bush preventing me from passing!
A: Go to SMAPI and type: world_bushreset (You need to have Entoarex Framework installed to work)
P: I got stuck on some object! I can not move!
A: You probably lost the day, but I suggest downloading and installing the No Clip mod for situations like this, just press F11 to go through walls and debug.
This translation was created by ELIAS CARVALHO and updated by GUSTAVO.
All credits to Elias, who took the time and made a huge contribution to the community by translating the sizable bulk of this wonderful mod!
---