Pk5 Map Mod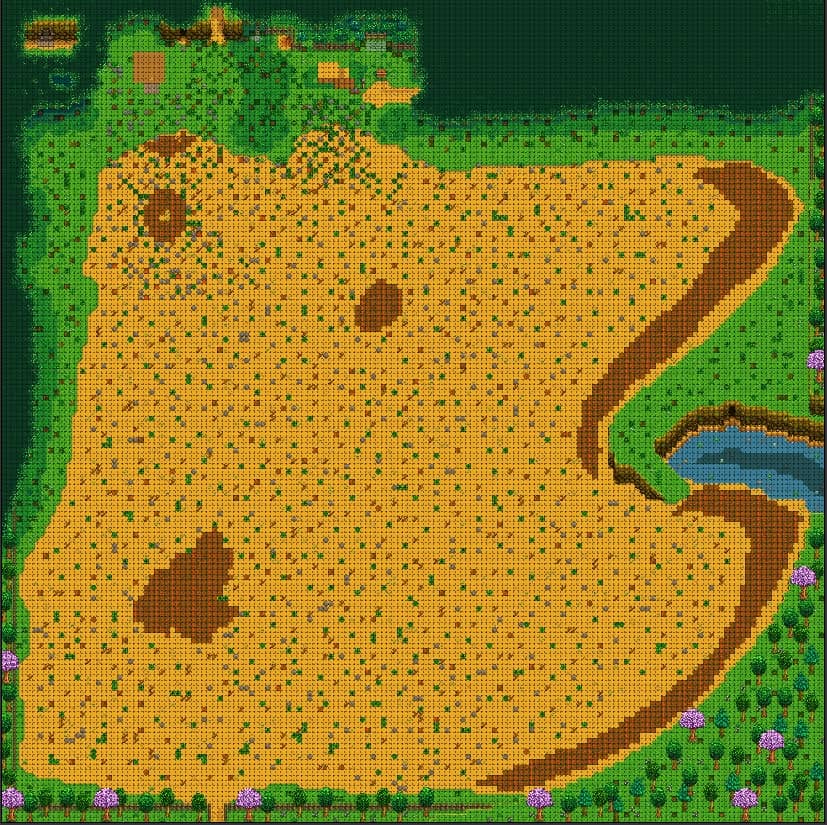 Pk5 Map Mod
The Pk5 Map is 156×156, The maximum size currently possible in Stardew Valley.
It is based off of the Foraging map and currently has 9 respawning logs.
The ponds were removed so at the start you can get water from the trough infront of the house.
Currently supports up to 6 players.
I am still working on the map and open to suggestions.
---