Sabrina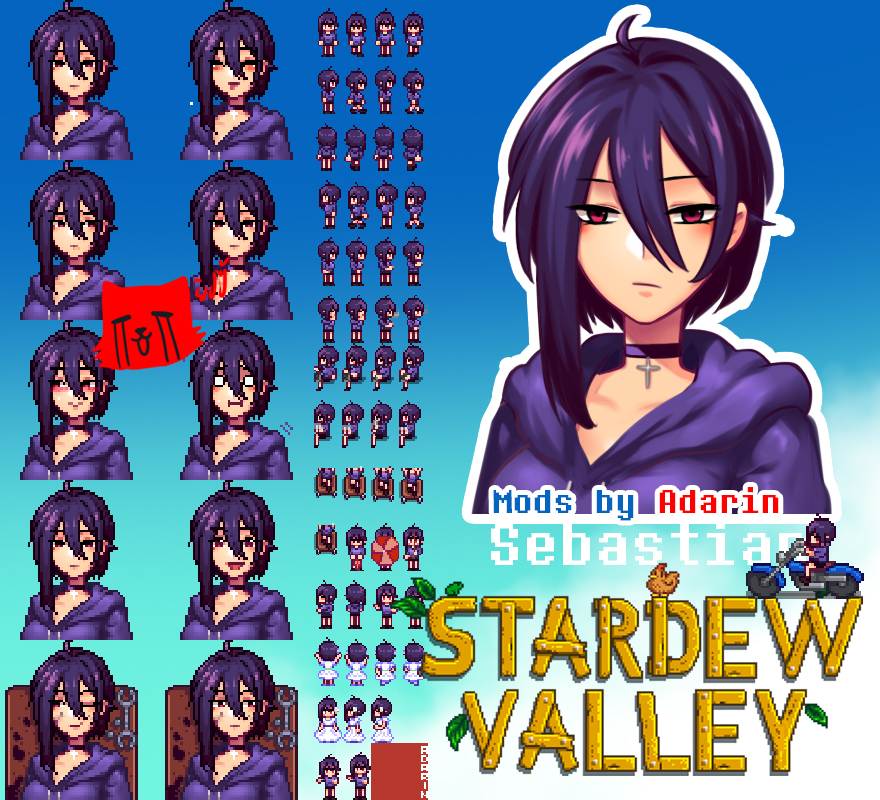 Sabrina
About
This is an unofficial SMAPI conversion of Sebastian_GIRL by Adarin and Sebastian_Girl Dialogue changes by KeionDryke with a French translation added in.
Original mods:
Sebastian_Girl by Adarin
Sebastian_Girl Dialogue Change by KeionDryke

Install
Install the latest version of SMAPI.
Install Content Patcher.
Download this mod and unzip it into Stardew Valley/Mods.
Run the game using SMAPI.
---