Diverse Stardew Valley with Seasonal Villager Outfits (DSVO) Mod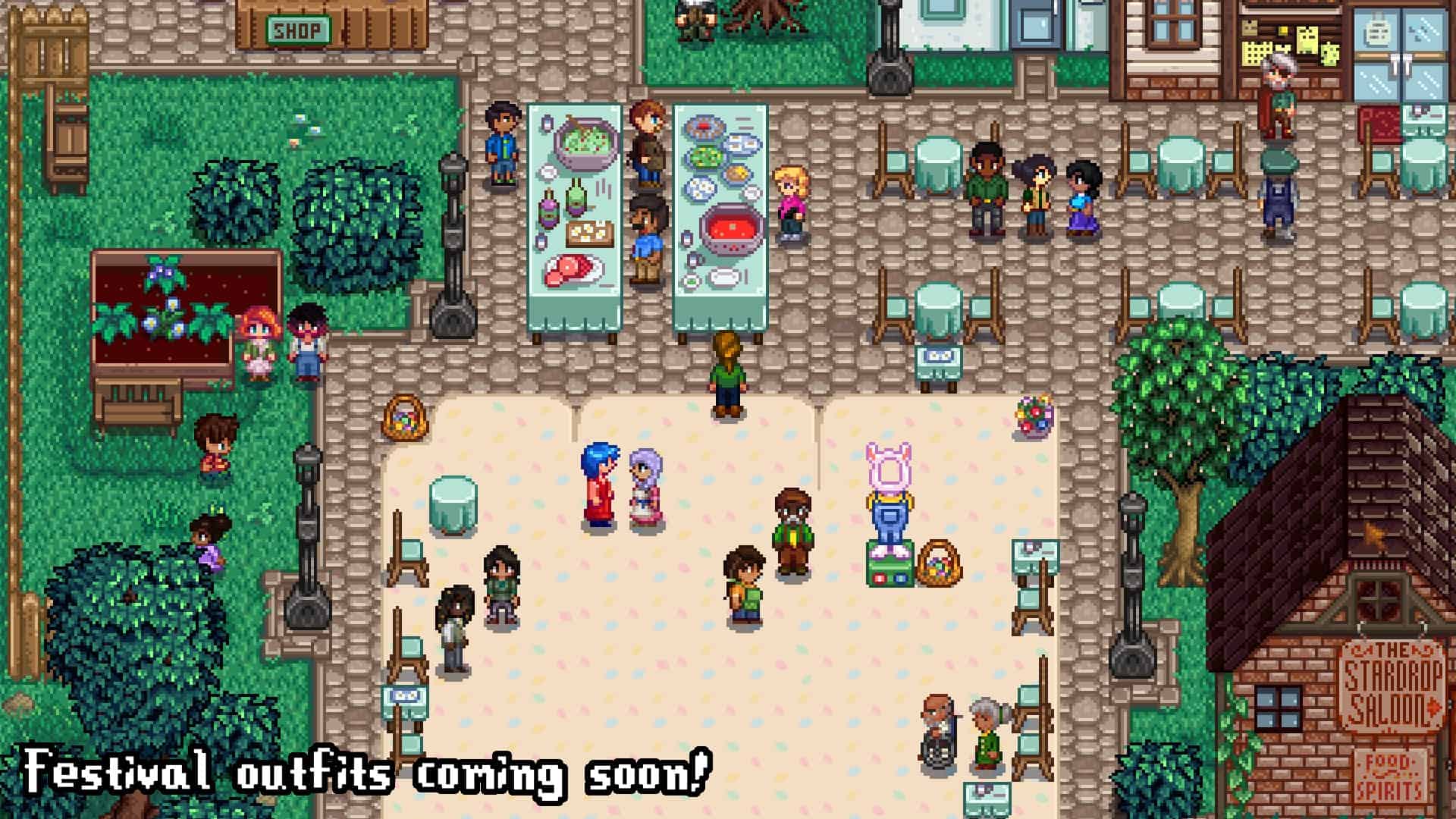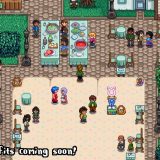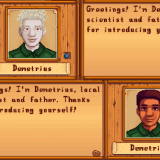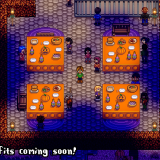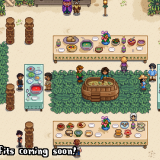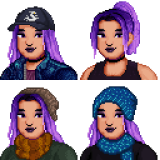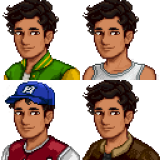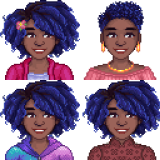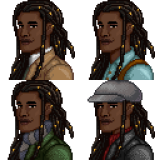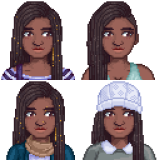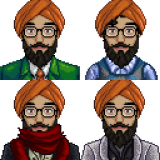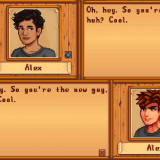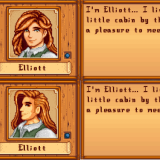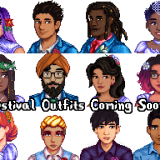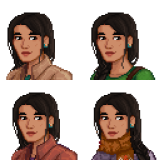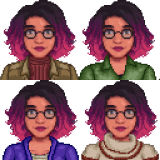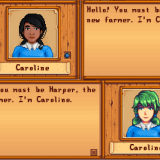 Diverse Stardew Valley with Seasonal Villager Outfits (DSVO) Mod
Welcome to Diverse Stardew Valley!
Diverse Stardew Valley edits the villagers of Pelican Town to add ethnic, cultural, gender identity and body type diversity. The mod includes a full set of seasonal outfits for every character, and the ability to choose between DSV and vanilla variants — or disable parts of the mod entirely to use other NPC mods instead.
The Diverse Stardew Valley project was created by notsnufffie, and is now being continued by the community; the Seasonal Outfits mod was created by Tanpoponoko and is now being maintained by ParadigmNomad. The seasonal variant outfits, portraits and sprites for this content pack were created in large part by tenthousandcats, Airyn, leilacrystal, brontitall, and hugbeam; a full list of artist credits is included in the download. The Content Patcher coding and Github hosting has been done by minervamaga and cel10e, and the banner image, composite previews and screenshots were provided by Airyn. Full credits list here!
A complete visual readme and configuration guide can be found in the download or on GitHub!
Installation
This mod requires Content Patcher! Simply unpack and place the "[CP] Seasonal Villager Outfits for Diverse Stardew Valley" folder into your Mods folder.
You can choose which version of each character you would like to use in the config, as well as disable any characters that you may want to use another mod for.
For more detailed installation instructions, check out the readme included in the download or the Github wiki.
Config Options
To configure the options included in this mod, open the pre-made config.json file from the mod folder with a text editor on your computer. A full list of the options and the choices for each one is included in the readme.
Some options in the config.json only apply to certain variants of characters or depend on the values of other options. Do not delete options from the config file even if they seem irrelevant to your game! If for some reason you delete, rename or corrupt the config.json file, it will be recreated automatically the next time the game launches, with default options selected.
---