Nature Furniture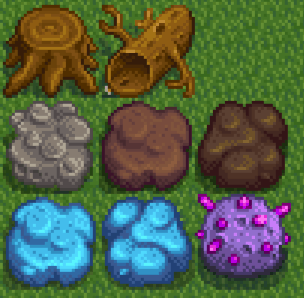 Nature Furniture
Decorate your farm with Nature.
Adds the following furniture to the game:
Tree Stump
Hollow Log
Big Rocks (All variations)
Meteorite
Available in Robin's shop for 3000 each (customisable in the config), or through the furniture catalogue.
Note that these are added as Imitation Furniture and can not be harvested for rewards.
Requires Custom Furniture Mod
To place outdoors you require Furniture Anywhere & the Custom Furniture Anywhere addon.
---