modding Discord Farm Mod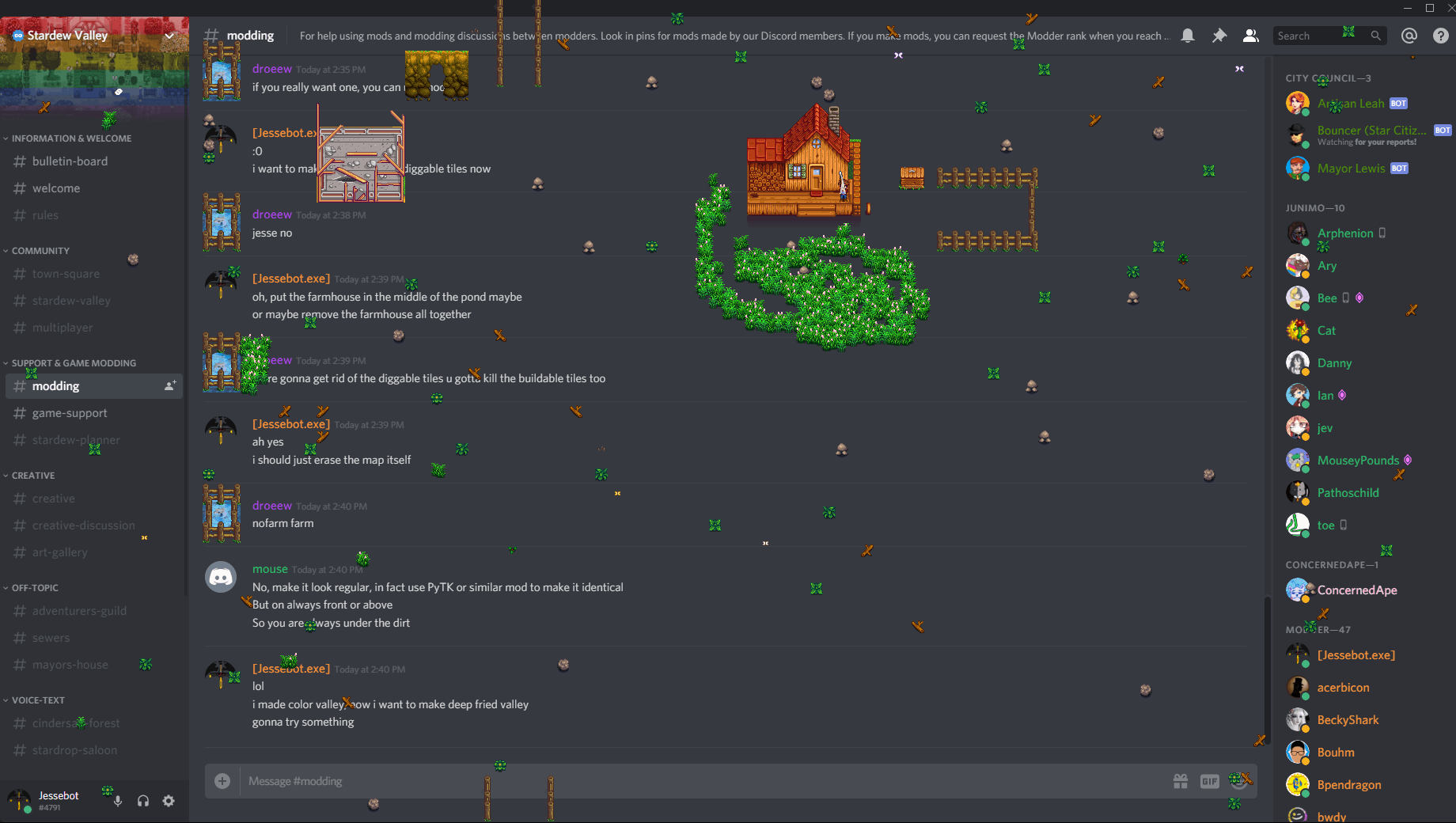 modding Discord Farm Mod
DISCLAIMER: its a screenshot of that time, its not actually showing active conversations. That would be spyware.
Brought you by the creator of the legendary Color Valley map recolour mod, this mod will bring #modding from the SDV discord to your farm… literally.
Features
Replaces Standard Farm
Buildable and Diggable tiles
Water tiles (visit droeew)
Basically works/includes the same things in every farm map
#modding brought to your farm!
Install
Install SMAPI (2.11 +)
Install Content Patcher (1.8 +)
Download this mod, unzip/extract into Stardew Valley/Mods
To…
Disable temporarily: one of the following…
1. Move mod out of mods folder
2. Rename mod folder with a . in front (eg. .[CP] #modding Farm (Windows users may need to rename it to .[CP] #modding Farm.) )
Update: replace its files with the new versions.
Uninstall: delete the mod folder from the Mods folder to uninstall it.
See Player's Guide to Downloading and Using Mods if you need more help
Compatibility
> Works on singleplayer and multiplayer:
These are only visible to players who install them. Players without the custom map will see the normal map and will be subject to the normal
bounds.
> Other mods compatibility:
Works with almost any mod as long as it doesn't replace the standard farm map
---