Macrame Pride Wall Hangings for Custom Furniture (CF) Mod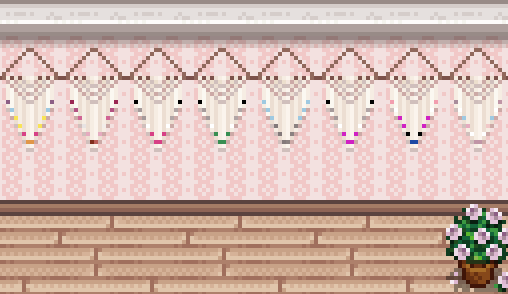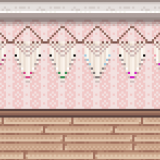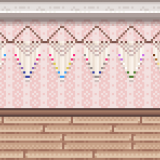 Macrame Pride Wall Hangings for Custom Furniture (CF) Mod
I love fiber crafts of all kinds and my little farmhouse was sorely lacking. This is the first of a set I have planned, but it worked beautifully for simple color representation. There are 18 options, 2 plain wood and 16 color patterns, each representing a different flag from the LGBTQ+ community. I understand it isn't an exhaustive representation, but it can be edited to taste (I will add the pdf to optional files) and I am open to additions. If you see any errors in labeling or coloring, please let me know.
Installation:
Requires SMAPI, Content Patcher, and Custom Furniture.
Drop the contents of the zip file into your Mods folder.
Run the game once to generate a config file. Default options are dynamic seasonal changes and all windows active.
Take Note:
While I tried to make these as defined as possible, they may not show well on certain light and patterned wallpapers.
These are free to be recolored and redistributed, provided you credit the original and aren't using them for profit.
---