Coffee Maker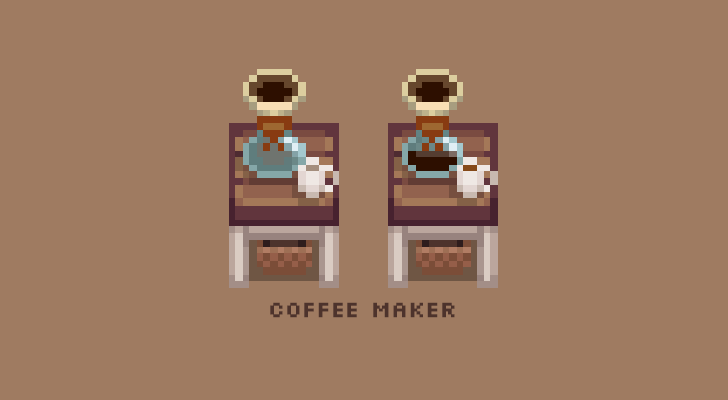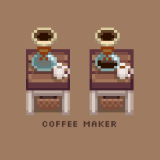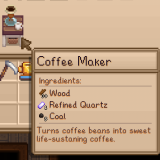 Coffee Maker
Are you a big stickler for aesthetics?  Is keeping a keg in your farmhouse kitchen just for your morning coffee irritating the bejeezus out of you?  Well it was for me.  This mod aims to add a standalone coffee maker that looks like it actually belongs in a kitchen.  The coffee maker is craftable, animated, and produces your morning up of joe a lot faster than a keg because who in their right mind is waiting that long for a cup of coffee?  Still requires 5 beans per cup of coffee, does not currently make any special varieties.
Requires Custom Farming Redux to function!
Installation Instructions:
Download and install Custom Farming Redux (as well as SMAPI and Content Patcher if you're lacking them).
Unzip contents of this zip file to the Stardew Valley/Mods folder.
Craft and caffeinate!
---