Chesemtet's Item Recolor Mod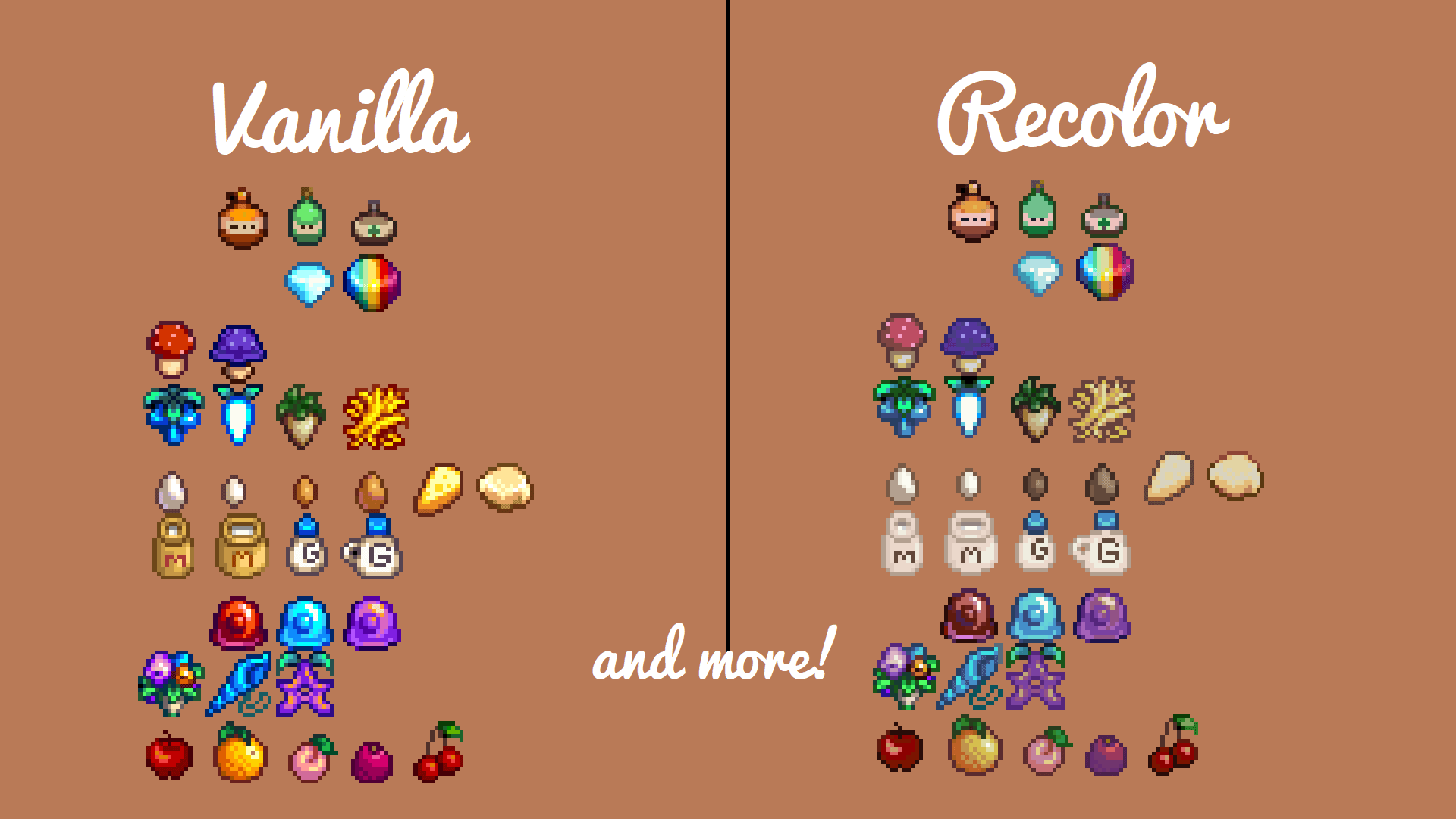 Chesemtet's Item Recolor Mod
Recolor some items to make them have less saturated colors.
English is not my native language,please tell me if I make mistakes!
This mod wiil recolor some items icons. I'm planning on adding more in the future,and I'm open to requests if you want another recolor.
Installation:
Put the folder in your mods folder. You need to have Content Patcher otherwise it won't work.
If you don't like one of the recolor,open the picture in the "assets" folder and remove the item you don't like.
Please tell me if you have any problems.
---