Leah Statue Replacer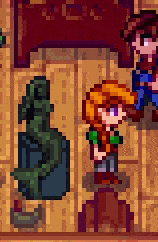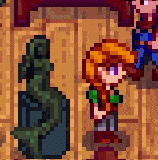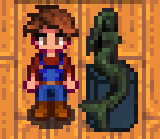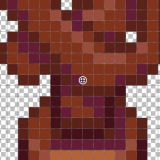 Leah Statue Replacer
Leah Statue Replacer
Find Leah's gift questionable in appearance? Look no further! This mod replaces the statue gifted to the player by Leah.
Don't like the image included in this mod? Feel free to swap it out with one of your own! There's a blank template called "PlayerImage.png" that has the correct dimensions that you can use to create your own statue.
Installation
This mod requires Content Patcher. Unpack and place the "[CP] Leah Statue Replacer" folder into your Mods folder.
Config Options
To configure the options of this mod, open the "config.json" file from the mod folder with a text editor on your computer. If this is your first time using the mod, you will need to run Stardew Valley first before the "config.json" file will appear in the mod folder. If you delete, rename, or corrupt the "config.json" file, it will be recreated automatically the next time the game launches, with default options selected.
A full list of the config options has been included in the "ConfigInstructions.txt" file in the mod folder. However, they are also posted below for your convenience.
Selectable Options
ModActive: Off, On, PlayerImage
Off: Normal game mechanics
On: Changes statue gifted to the player by Leah with the Mermaid.png
PlayerImage: Use your own image to replace Leah's statue
Questions/Issues
If you have any questions or issues, make a post or report a bug. You can also find me over in Modding on Discord, just ping Geminia#9128.
---