Wizard Style House and Greenhouse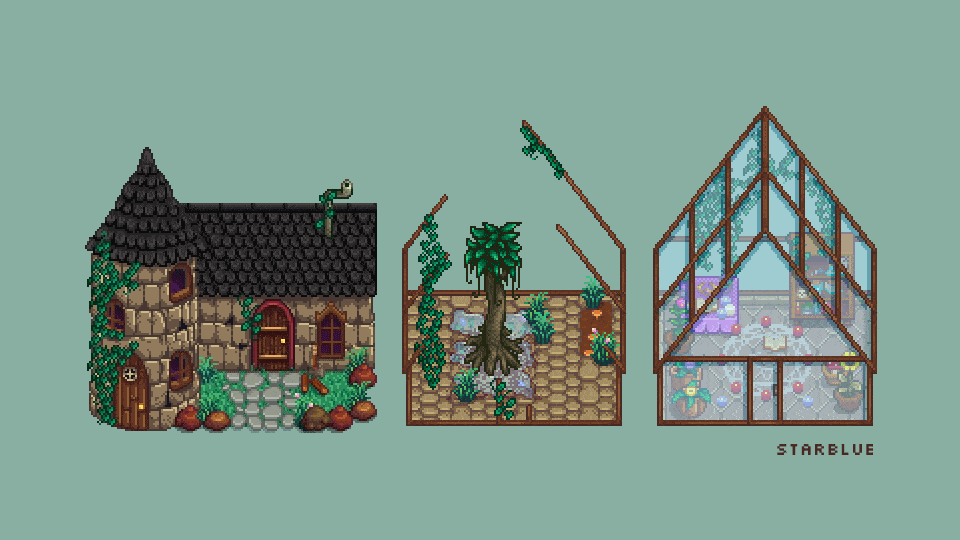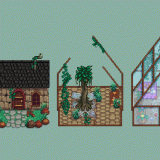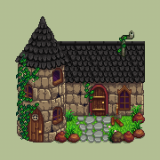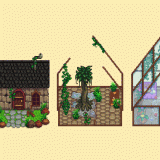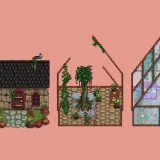 Wizard Style House and Greenhouse
This mod replaces your house, broken greenhouse, and greenhouse with a design based on the Wizard's Tower. There is only one house variation, the chimney moves to its correct position when you upgrade. That's just how I like it, sorry!
I've hidden the old version as I thought it looked rather messy and hastily made. Please enjoy the updated look!
There are three versions for three map colors; vanilla, Eemie, and Starblue Valley. Eemie's version has two variants, one for orange fall grass and one for green fall grass.
Consider buying me a coffee if you wish to support me!
features:
a seasonal sprite for the farmhouse and (broken) greenhouse
four versions, vanilla, eemie green fall, eemie orange fall, and starblue
installation:
download and install the latest version of SMAPI and Content Patcher
download and unzip this mod
run the game once through SMAPI
edit the config file to the version you wish to use
that's it, enjoy!
---