Unofficial Korean Language Patch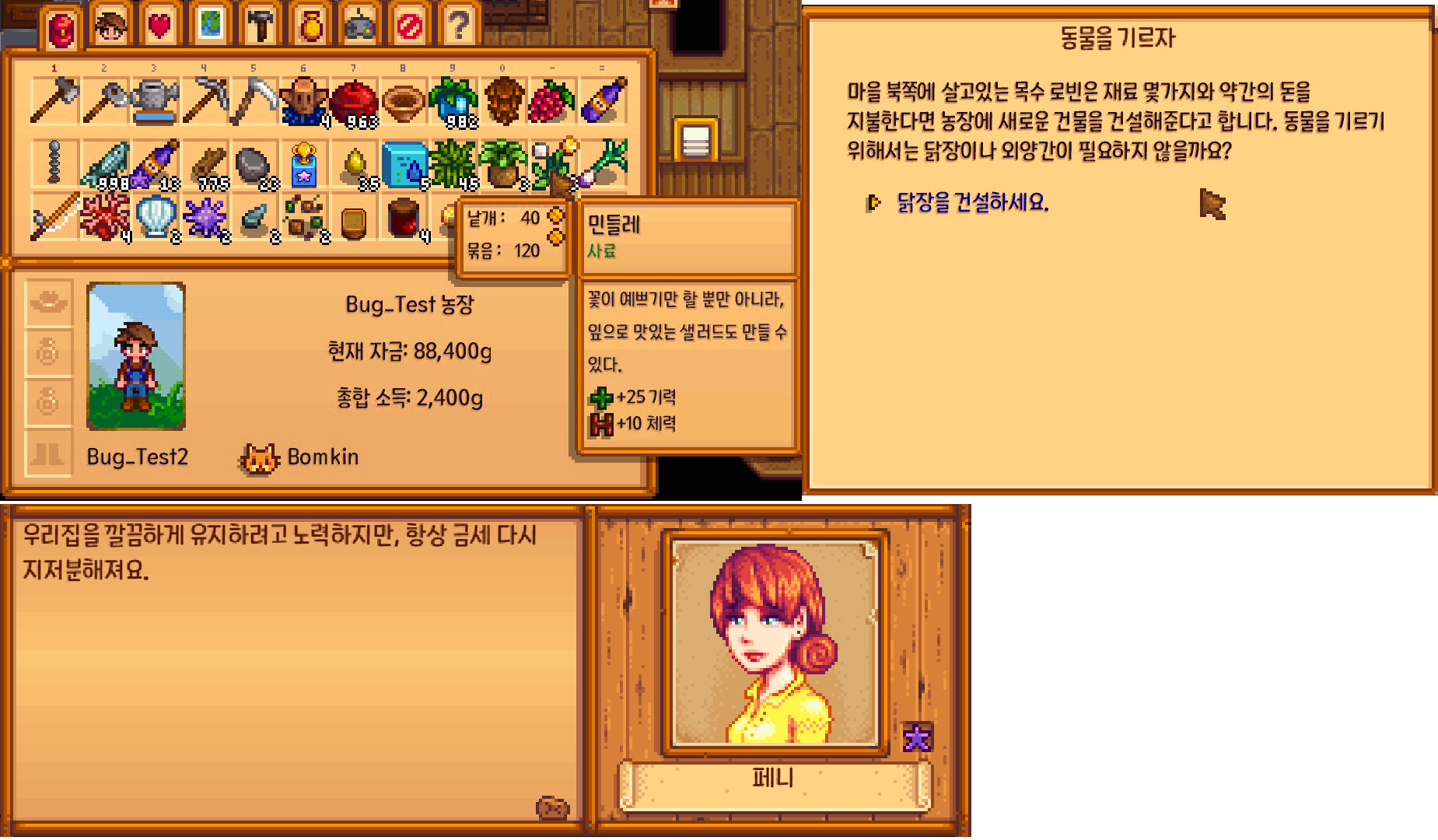 Unofficial Korean Language Patch
This is Unofficial Korean Language Patch for Stardew Valley game.
Ported for Content Patcher by Cookie.
I tried to make better and refined character dialogues, event dialogues, scripts, and descriptions.
It is based on user-made Korean patch, "2019.05.27_1.3.36_한글패치" dated in May 27. 2019.
This mod does NOT include New Korean fonts I compiled for players who want use original fonts.
However, if you don't like official Korean fonts included in original game like me,
I highly recommend '[CP] Korean Font Plus mod' Or '[CP] Improved Korean Font Sandoll MiSaeng mod', instead.
* Install
To use Korean patch, install both SMAPI and Content Patcher first and put this folder under `….\Stardew Valley\Mods` folder.
---