Tunnelling Ahead – A Post-Marriage Alex Expansion Mod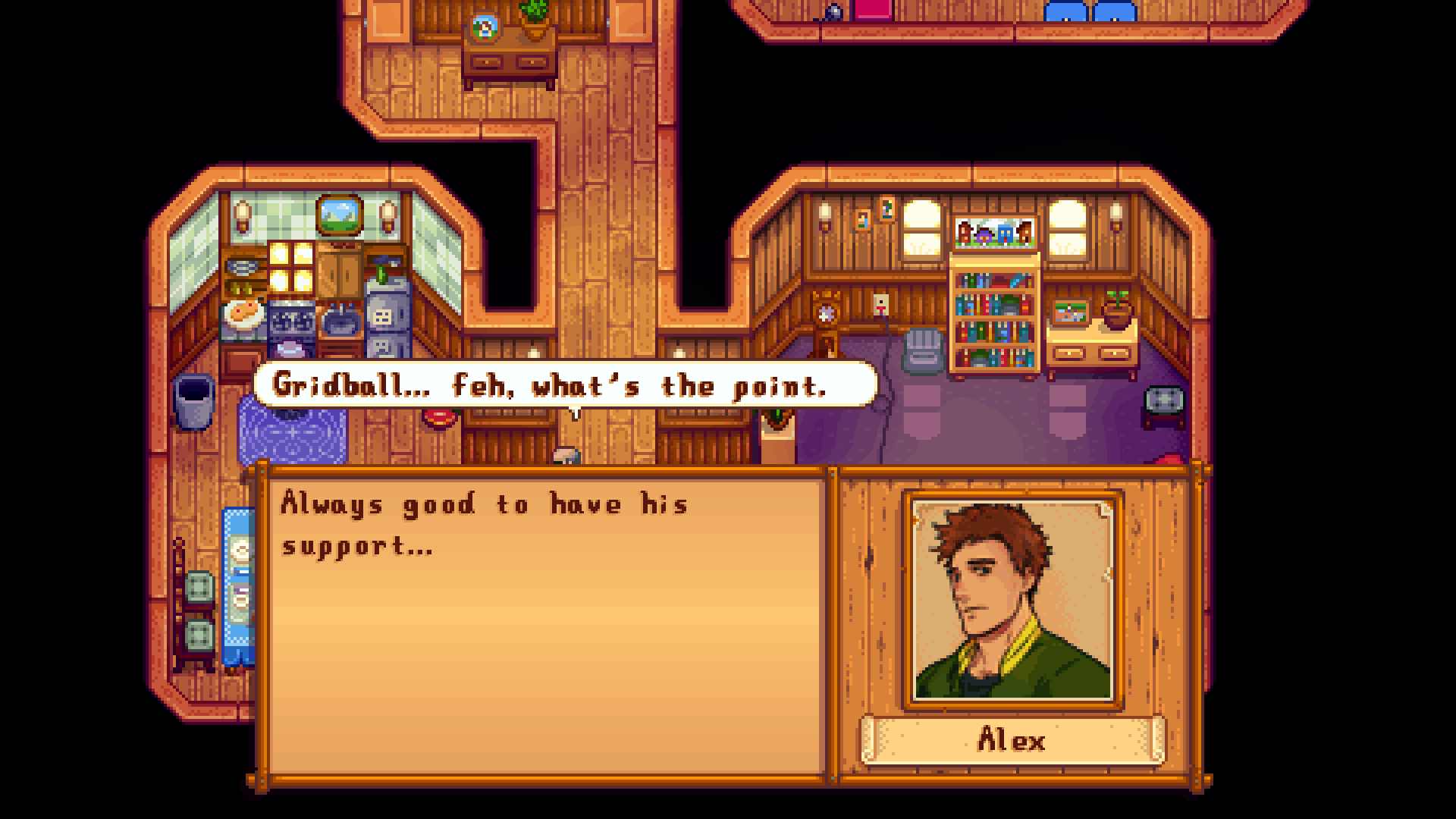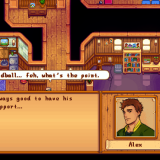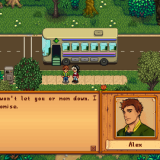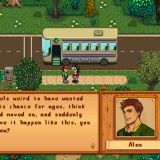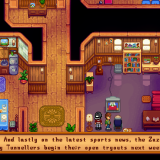 Tunnelling Ahead – A Post-Marriage Alex Expansion Mod
I personally felt more than a bit guilty when I married Alex, and he went from a beach-going jock himbro with a dream, to… my house slave. So. Here we are.
I present Tunnelling Ahead to the class, a mod that gives Alex the chance he's always wanted. Will you be supportive in his gridball endeavours? Or will you shoot his dream out of the sky*? They say never go too ambitious with your first mod, but Alex deserved it!!!
*Disclaimer: don't download this if you aim to shoot him down, he goes for it anyway.
This mod includes events of his road to (junior) Gridball Stardom, dialogue lines, and an updated schedule to reflect his new profession, once he gets there.
Please let me know of any bugs or issues, and I will do my best (or find someone with more knowledge) to fix them. Suggestions and recommendations are also welcome!
Install instructions:
Install SMAPI and Content Patcher
Extract and place the folder inside in \Stardew Valley\Mods
Mod clashes:
Any mod that adjusts Alex's post-marriage schedule will definitely clash, and any marriage dialogue mods may be overwritten if they're lower in the loading queue.
I've given the events a timeline that stretches from the summer to winter to give things a sense of development, but it isn't overly rigid as one cannot account for where exactly in the game one may want to do things, but I did my best!
The biggest thanks possible to the stardew modding discord, the wiki, and everyone who has ever written any kind of documentation, I wouldn't have even known where to start without it!
---