Terracotta Garden Pots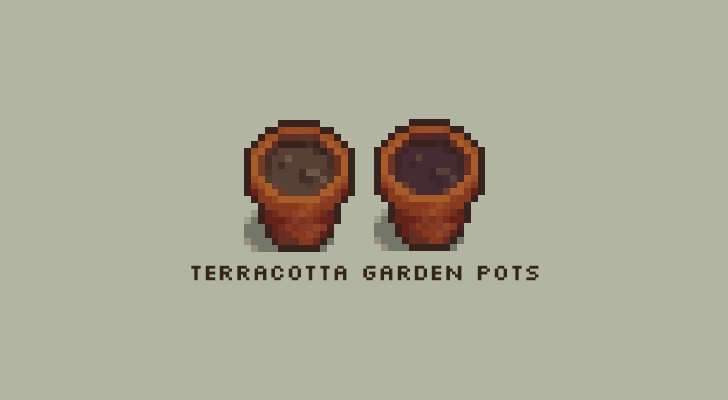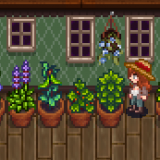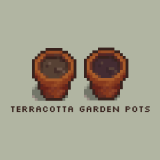 Terracotta Garden Pots
This replaces the normal texture for the classic terracotta style garden pot we're all familiar with.
Important note: because the pot surface in this retexure is round and therefore smaller, not all plants are going to look right. Most are fine, but crops with wider sprites like wheat and the bigger trellis plants (vanilla and custom) will not sit right. The trellises are too wide and sit all the way at the front of the tile, so unless you've a mind to get creative and do a little sprite tinkering, I'd advise against planting those in these pots.
Installation:
Download and install the latest versions of SMAPI and Content Patcher (if you haven't already).
Unzip contents of this zip file to the Stardew Valley/Mods folder.
Load game and start potting plants like the funky little gardener you are.
---