Temmie Boots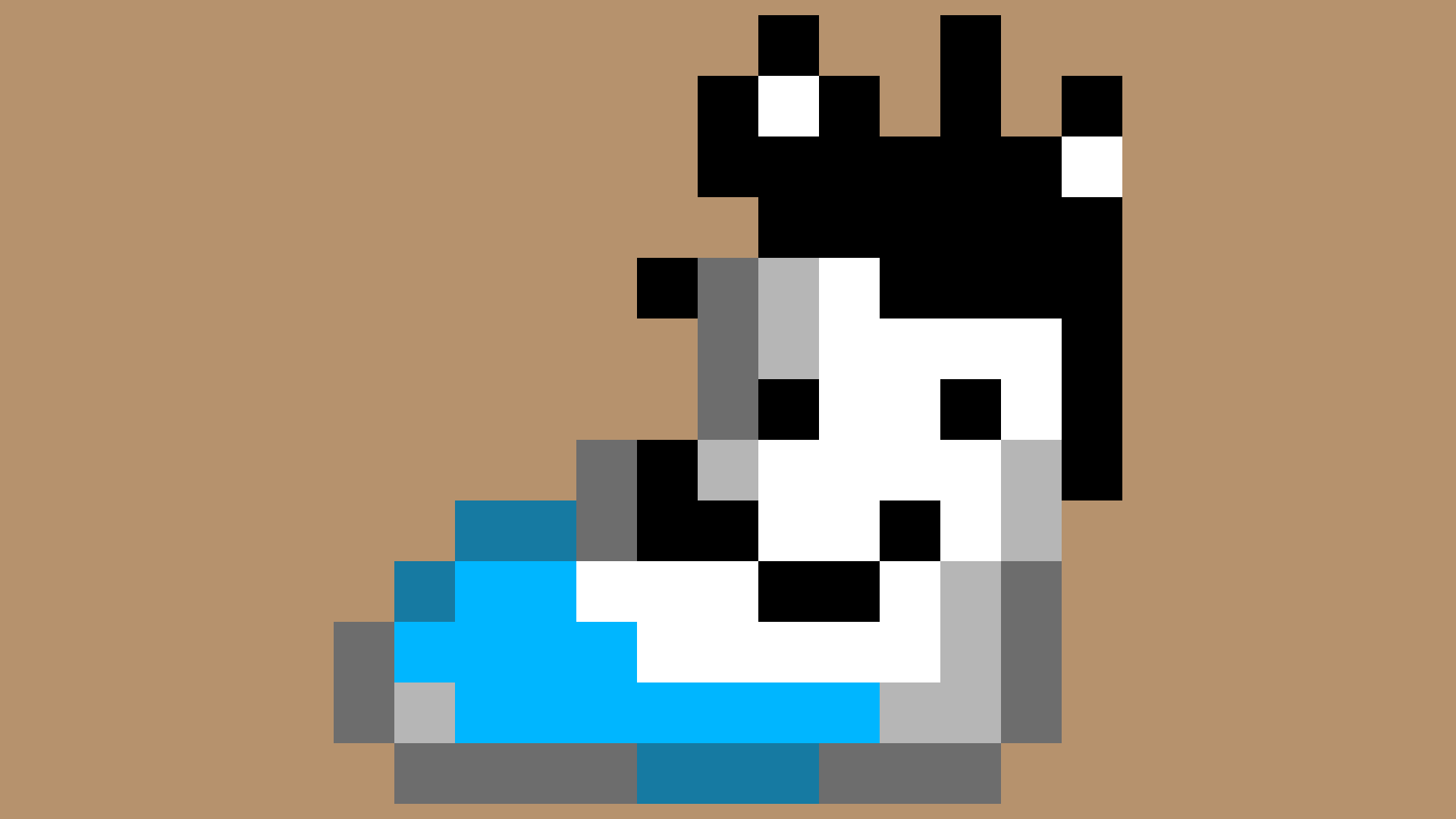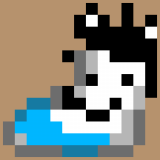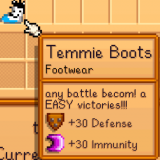 Temmie Boots
tem armor so GOOds!
any battle becom!
a EASY victories!!!
but, hnn, tem think…
if u use armors, battles wouldn b a challenge anymores,
so if you get to TOUGH BATTLE and feel FRUSTRATE, can buy TEM armor as last resort!
but tem armor so goods, promise to only buy if you really needs it,
— Tem Shop, Undertale (Toby Fox)
In the spirit of the Temmie Armor from Undertale, this replaces the Sneakers item with Temmie Boots, which have 30 defense and 30 immunity (for reference, the Space Boots are the highest-ranked footwear in the game, and they have 4 defense and 4 immunity). This means that you take a lot less damage from enemies.
Installation instructions:
1. Install SMAPI using the instructions on that website.
2. If you don't already have it, install Content Patcher by unzipping it and putting it into the Mods folder.
3. Unzip this one and put it into the Mods folder, alongside Content Patcher.
It should be fine to use these in a multiplayer game, but everyone else will only see you as having sneakers.
---