Dramallama's Clothing Mod Mod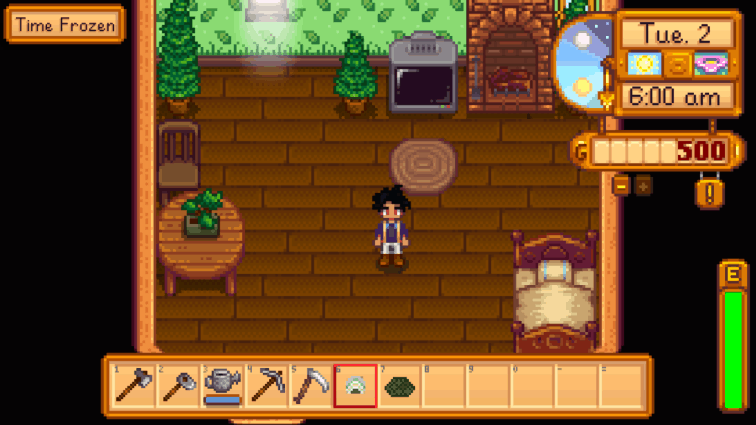 Dramallama's Clothing Mod Mod
Currently adds three new shirts and a skirt using JSON assets so that it does not overwrite any of the current game's clothes.
Hello! I always loved the idea of getting into programming/modding, so I thought why not start with one of my favorite games?
This is my first ever mod so if there's any problems with the clothes not showing up or sprites being all wonky, please tell me so I can fix it. I did test the clothes out (once on an unmodded save, and once on my heavily modded save) so it should work but nevertheless bugs sometimes pop up out of nowhere.
I'm currently open to clothing suggestions to put into the mod so that I can practice my pixel art. It can be just a certain style of clothing, like goth, or something more specific like orange colored rainbow suspenders. I am also open to making clothes that belong to characters from various medias like comics, tv shows, etc. As long as there's a visual reference I can use.
I hope to add hair as well, but I haven't tried doing pixel art of hair yet, so it might take a little while.
Currently, there's four articles of clothing
Wendy's shirt and skirt (from the anime Fairy Tale. I tried to make it as accurate as possible, but pixel art is harder than I thought it'd be)
Weird Test Shirt (first shirt I made just to test the code out. I don't know what it is, but hey somebody might like it)
Fancy Suspenders (purple shirt with gold suspenders and a blue bowtie. Made it for a friend of mine's character.)
Clothes I'm working on
Tinted goggles, maybe make multiple in different colors.
(that's about the extent of my current ideas)
Anyways, I hope you enjoy my mod and give me feedback! I hope to be able to create more in the future.
---