Spoopy Valley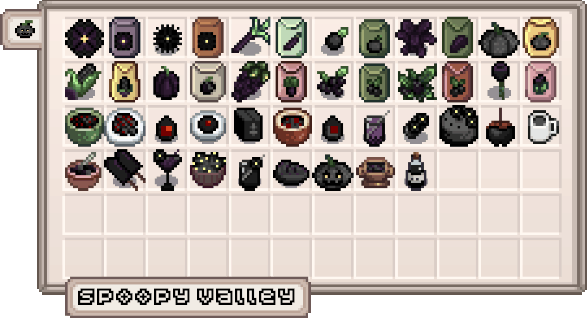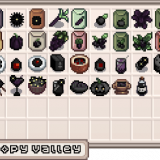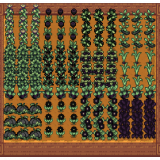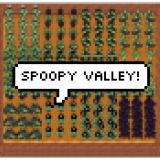 Spoopy Valley
Want to add a little spoop to the valley? Well wait no more! Here are 13 new crops, 19 recipes, and a few extras!!
Spoopy Crops
Amethyst Basil
Black Carrot
Black Goji Berry
Black Huckleberry
Black Mulberry
Futsu Pumpkin
Hungarian Chile
Indigo Rose Tomato
Kulli Corn
Purple Beauty Bell Pepper
Black Magic Viola
Black Velvet Petunia
Queen of the Night Tulip
Spoopy Recipes
Death Sauce
Spoopy Boba Tea
Spoopy Brownie
Spoopy Cake
Spoopy Candy Apple
Spoopy Cloud Macchiato
Spoopy Fruit Salad
Spoopy Ice Cream
Spoopy Mulberry Martini
Spoopy Popcorn
Spoopy Punch
Spoopy Roll
Spoopy Soup
Void Deviled Egg
Void Fried Egg
Void Hard Boiled Egg
Void Omelette
Void Ramen
Spoopy Extras
Spoopy Jack-O-Lantern
Spoopy Edible Dye
Void Egg Noodles
Spoopy Requirements!!
You need to have SMAPI installed if you want to use this spoopy mod!!
You must also have JSON Assets along with Fruits and Veggies for JsonAssets, More Trees – For JsonAssets, Artisan Valley – A CFR and JA Pack!!
Spoopy Permissions!!
If you would like to tweak, edit, or redo any of the pixels, be my guest! I'm not the best pixel artist and would welcome anyone who could do them better than I can!
If I'm no longer around please update my mod accordingly.
---