Time Before Harvest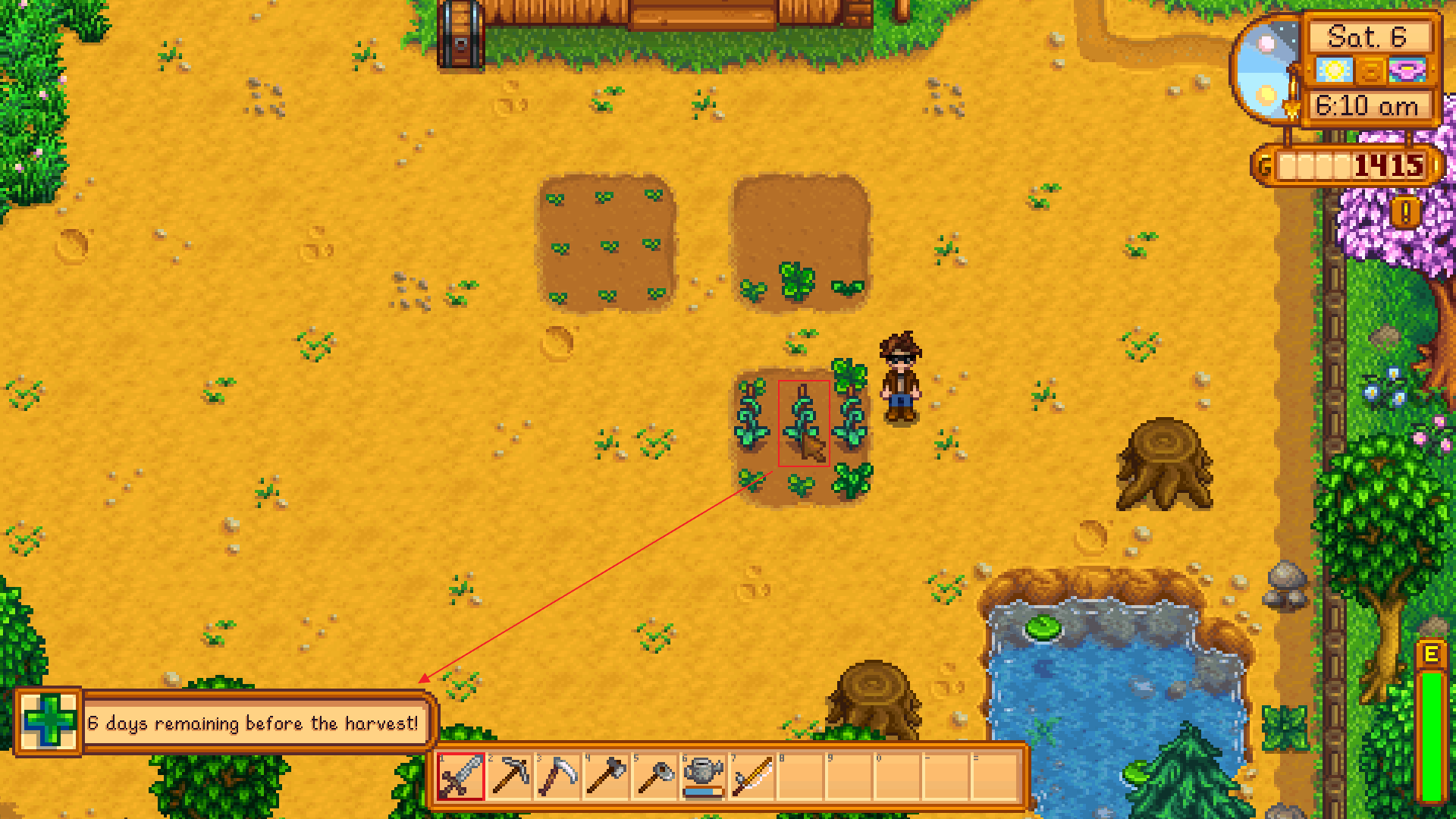 Time Before Harvest
This mod allow you to see how long you still have to wait before harvesting your crop.
The triggering input can be changed in a config file.
V1 grants English and French translation.
Other ideas are pending for futures updates, keep in touch if you want to get more !
---