Soda Vine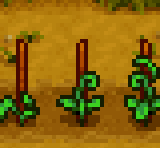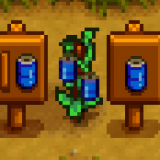 Soda Vine
Pierre has decided to target Morris' top product by modifying a crop to grow Joja Cola, taking the sales away from JojaMart.
Adds the "Soda Vine" crop to the game.
Purchased from Pierre for 50g during Spring & Summer.
Plant these in the spring or summer. Takes 5 days to mature, afterwards it continues to produce every 2 days.
Requires SMAPI & JSON Assets
---