Pet Interaction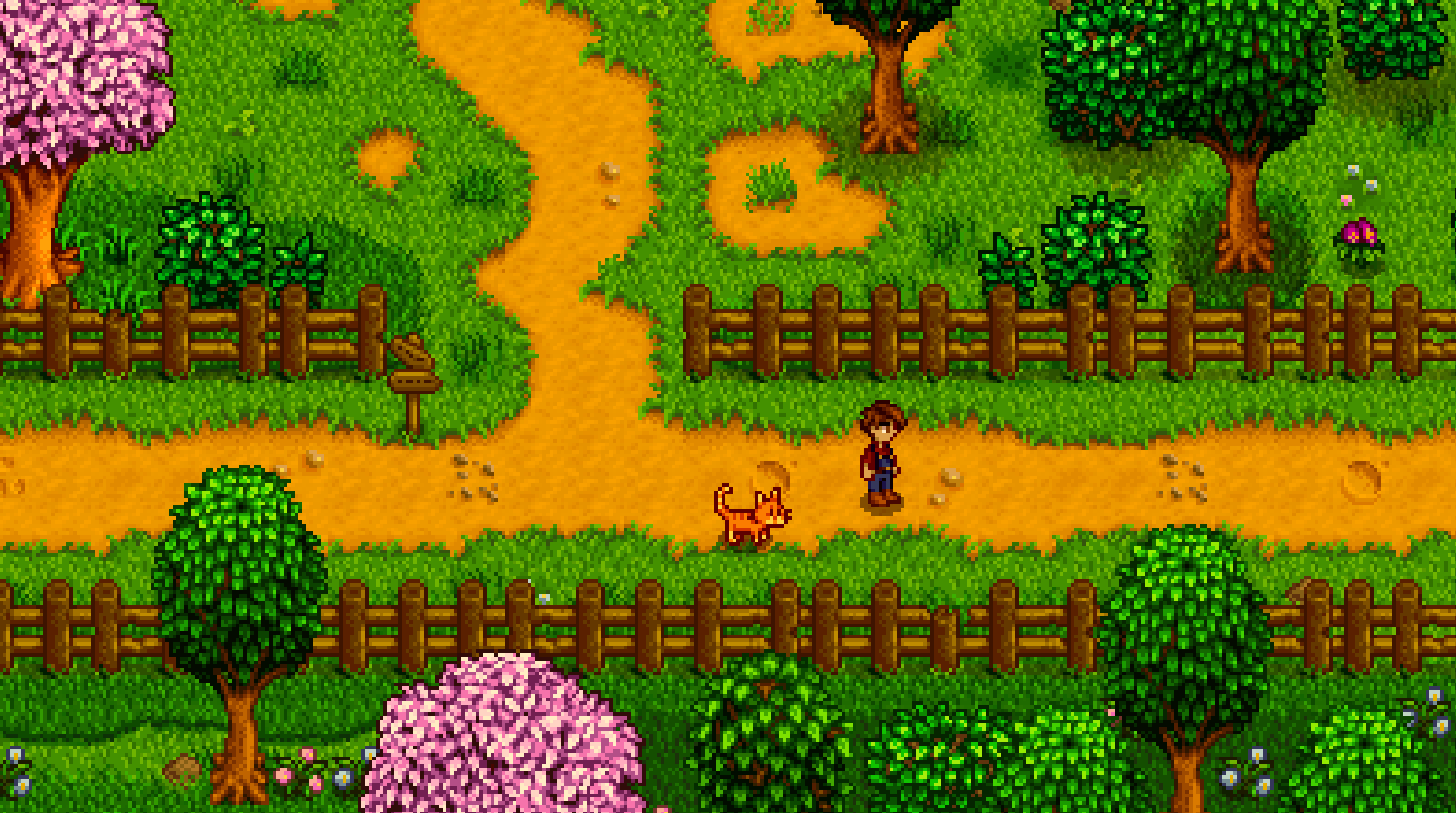 Pet Interaction
This is a re-implementation of Consillium's Pet Enhancement Mod which was sadly abandoned by the author. I added some features such as:
What it does:
Your pet can follow you (nearly) everywhere outside. It waits for you in front of the door if you enter a building. Right-click your pet to make it follow you.
Your pet really likes birds and tries to chase them but luckily they will get away.
If you have a stick in your hand, you can throw it (left-click). Your pet will bring it back to you and has a chance to gain friendship points. (original idea)
Getting hit by a tool or wet by your watering can will decrease the friendship. But you can say sorry by petting it again.
Installation:
Install the latest version of SMAPI.
Download this mod and unzip it into Stardew Valley/Mods.
Run the game using SMAPI.
Uninstall:
Remove the folder of this mod.
Please note: Your pet is a bit wider than it seems. It cannot go vertically through spaces that are a single tile wide.
There is a small graphical issue that lets your pet not animate properly or moonwalk sometimes.
Compatibility:
Tested with Stardew Valley 1.3.36 on Linux and Windows.
Not tested in Multiplayer.
Might not be compatible with mods that change the town maps (but only if specific places are changed and your pet will simply not find its way).
German translation available.
---