Lumisteria Farmer Stands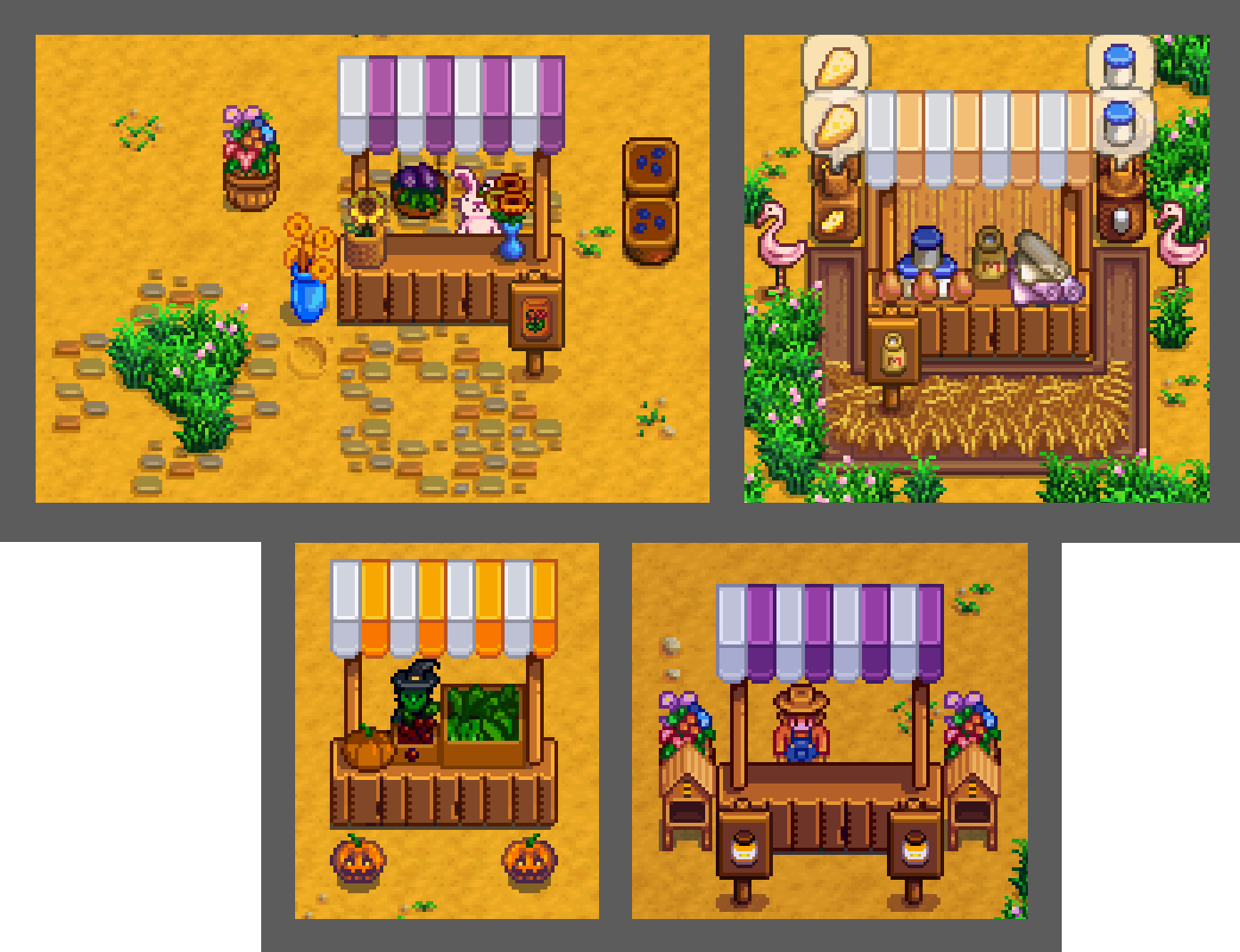 Lumisteria Farmer Stands
This mod allows you to add new custom building in your farm : farmer stands, decorative structures with different styles.
There are 7 different themes, spring, summer, fall, winter, animal product, forageable products, and flowers. Each structure come in two variation, one empty and one filled.
The structures are only decorative and will not provide any effects. Press F2 in game to see the building tab and choose which one you want to build. They cost some money and wood.
---