Kit de Costurar em Casa (Home Sewing Kit in Portuguese)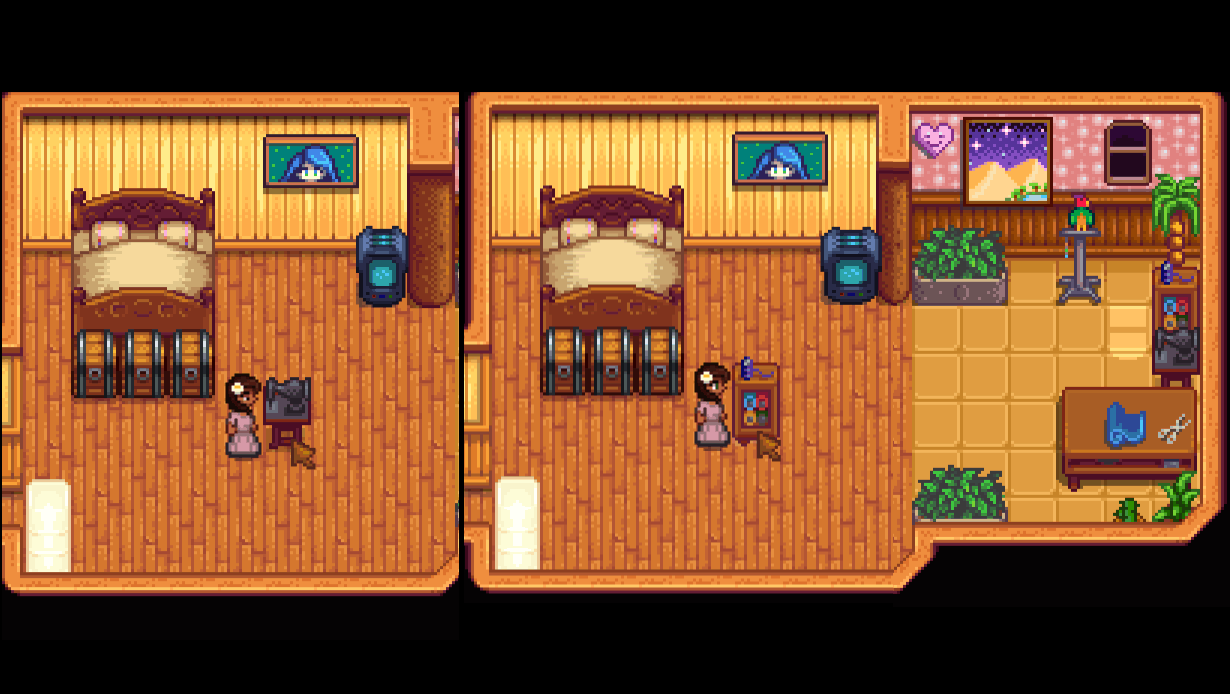 Kit de Costurar em Casa (Home Sewing Kit in Portuguese)
Description:
The kit is a combination of the SMAPI mod and the Json Assets Content Pack that adds recipe for creating a Sewing Machine and Thread Cage for you to sew in your own home. The recipes are sold by Robin for 1000g each. They are enabled after you visit Emily and unlock the Sewing mechanics. Emily will email you when recipes become available.
Installation:
Install the latest version of SMAPI.
Install the latest version of Json Assets.
Unzip the download to the mods folder within the Stardew Valley folder.
---