Goth Marriable Villagers Mod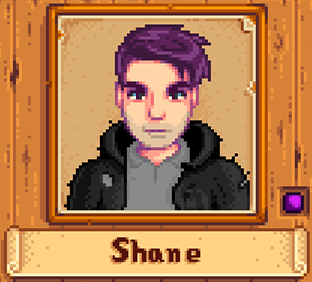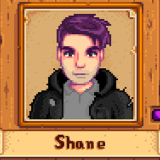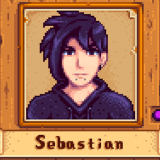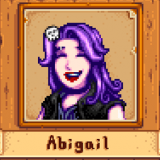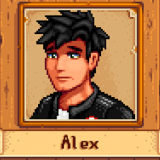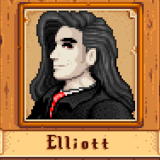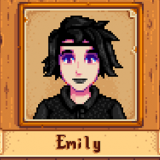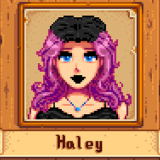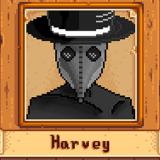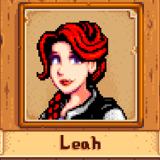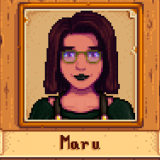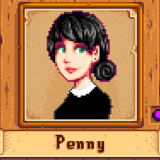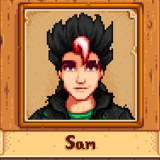 Goth Marriable Villagers Mod
By default, all goth mods are turned on. If you would like to turn them off, it's very simple.
Step 1: Install mod by putting folder in Mod folder.
Step 2: Run Stardew Valley once, then exit once you get to the main menu.
Step 3: Navigate to \Mods\[CP] Goth Marriable Villagers
Step 4: Open config.json with your favorite text editor
In this file you will find each character name with "True" after a semicolon. To turn off the changes for that specific character, find their name and change True to False. Make sure you don't change any of the punctuation.
>Spooky Goth Abigail
Abigail is already gothish, very simple changes. Turned some of her clothes black, gave her some murder red lipstick and a skull hair charm instead of the green sprig. She also got a pierced eyebrow. Her wedding dress is now black.
>Gothabilly Alex
Alex gets a leather coat, and a hair dye job. He keeps his blue jeans. His wedding outfit is unchanged.
>Vampire Goth Elliott
Elliott with his flowing hair just begs for a vampire makeover. Hair and clothes turned black, with a scarlet ascot. Red contacts for his eyes, and some fangs that you hope are fake, and a much lighter skin tone. His wedding outfit carries his red ascot over from his day clothes.
>Hippy Goth Emily
Emily gets a skinny black dress and a black headband to pull together her goth flower child look. Hair and lipstick turned black, her daily wear and wedding dress is changed. Dance moves left alone!
>Plague Doctor Harvey
Quite a lot of changes. Now sporting a plague doctor mask, hat, and robes, his medical care is still as professional as ever. He wears his hat and mask to his wedding, but puts on the tux for the special day.
>Pastel Goth Haley
Haley's hair is now two tone, pastel purple and black. She's got dark makeup, and a purple skirt with black top. Her wedding dress is unchanged.
>Metalhead Leah
\m/ LEAH \m/. He clothes all turned black or dark grey, and her red hair given a kick as it's more red. Lipstick to match, as well as a lip ring. Her wedding dress is now black.
>Steam Goth Maru
Maru sports darker hair, and her clothes are a much darker brown and green color. Accessories like her wrench, buttons, and glasses all turned brass. Black lipstick. Wedding dress unchanged.
>Victorian Goth Penny
Penny gets a floor length black dress with stark white neck fringe. Her hair gets a black dye job, as does her wedding dress. Her purple dress left alone, except for her hair.
>Punk Rock Sam
Sam's hair turns black, except for a pink shock of hair on his forehead. Worn black hoodie and black jeans goes well with his new punk look. Lip and eyebrow piercing. Wedding outfit unchanged.
>Casual Goth Sebastian
Sebastian already had a well put together goth look. This mod lightens his skin tone a bit and gives him two labret piercings and an ear piercing.
>Rivethead Shane
Shane gets a black hoodie with camo shorts and grey t-shirt. Probably an old band t-shirt with a logo washed off with age.
---