Elliott Dialogue Expansion For Content Patcher Mod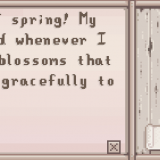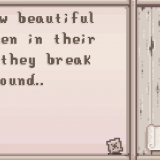 Elliott Dialogue Expansion For Content Patcher Mod
Adds 150+ new dialogue lines for Elliott. Makes him have more character and personality, and more romantic when you're higher hearts with him.
This mod requires the latest version of SMAPI, and content patcher.
Elliott Dialogue Expansion!
Brand new dialogue for Elliott. Adds a new line for every day of the week for each heart level, gives him way more personality,
character. Makes him more kind-hearted, less poety (Though, he still does throw in some beautiful lines here and there)
And when you get higher up in hearts with him, he breaks out into a adorable romantic!
Instillation
1) Install both the latest versions of SMAPI and Content Patcher
2) Download the mod and unzip it
3) Drag or copy the folder into Stardew Valley/Mods
4) Open up your game using the SMAPI launcher, or however you open up SMAPI
I read over it quite a few times, but there may of course still be some spelling mistakes that I've missed, or things that don't make sense. If you find any of these, please let me know!
---