Eemie's Flowers for Json Assets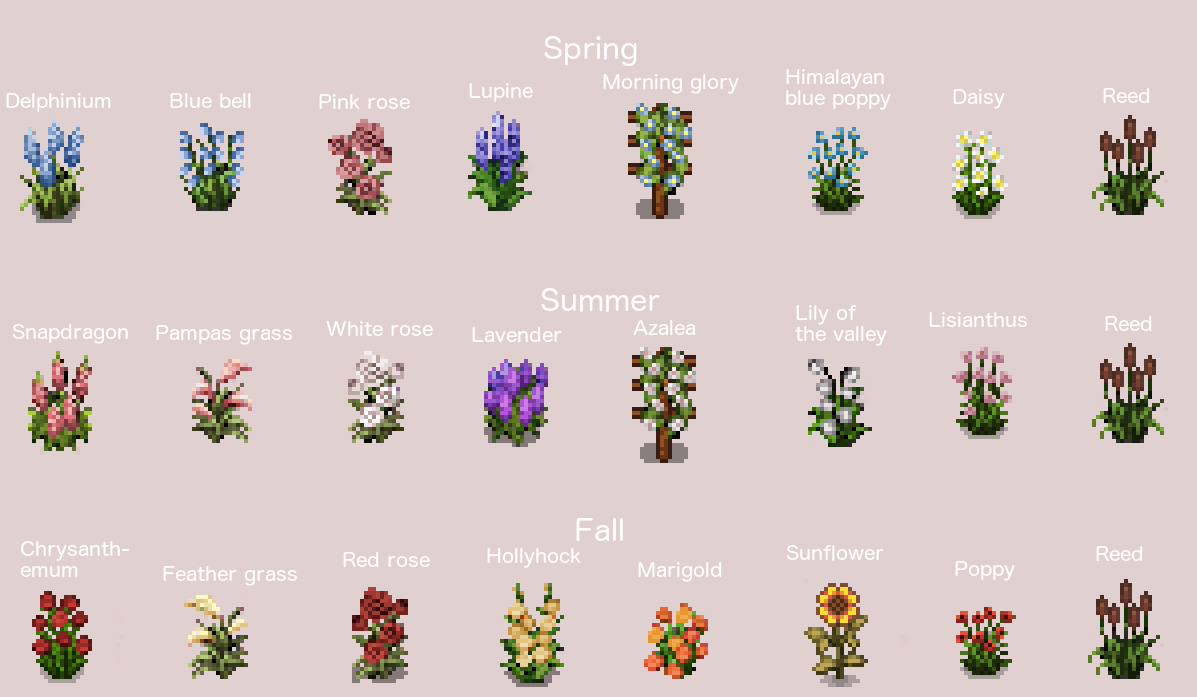 Eemie's Flowers for Json Assets
A conversion of Eemie's flowers from SMAPI Seasonal Victorian Buildings and Flowers. The buildings have already been converted to CP, but now you can use the flowers on their own as brand new objects! These flowers are NOT crops, just decorative objects, like the Tub o' Flowers! No need to worry about the crop limit, as it doesn't apply with these. Check your crafting menu to create them.
This mod requires Json Assets to work.
Install
Install the latest version of SMAPI.
Install Json Assets.
Download this mod and unzip it, then copy the '[JA] Eemie's Flowers' folder into Stardew Valley/Mods.
You're done; run the game using SMAPI!
Update log
1.0.0 – Initial upload
Credit goes to Eemiestardew for the original mods (seen here), as well as providing blanket permission to use their assets after leaving the modding community.
Thanks to Geminia for doing the conversion!
---