EasierBundles Mod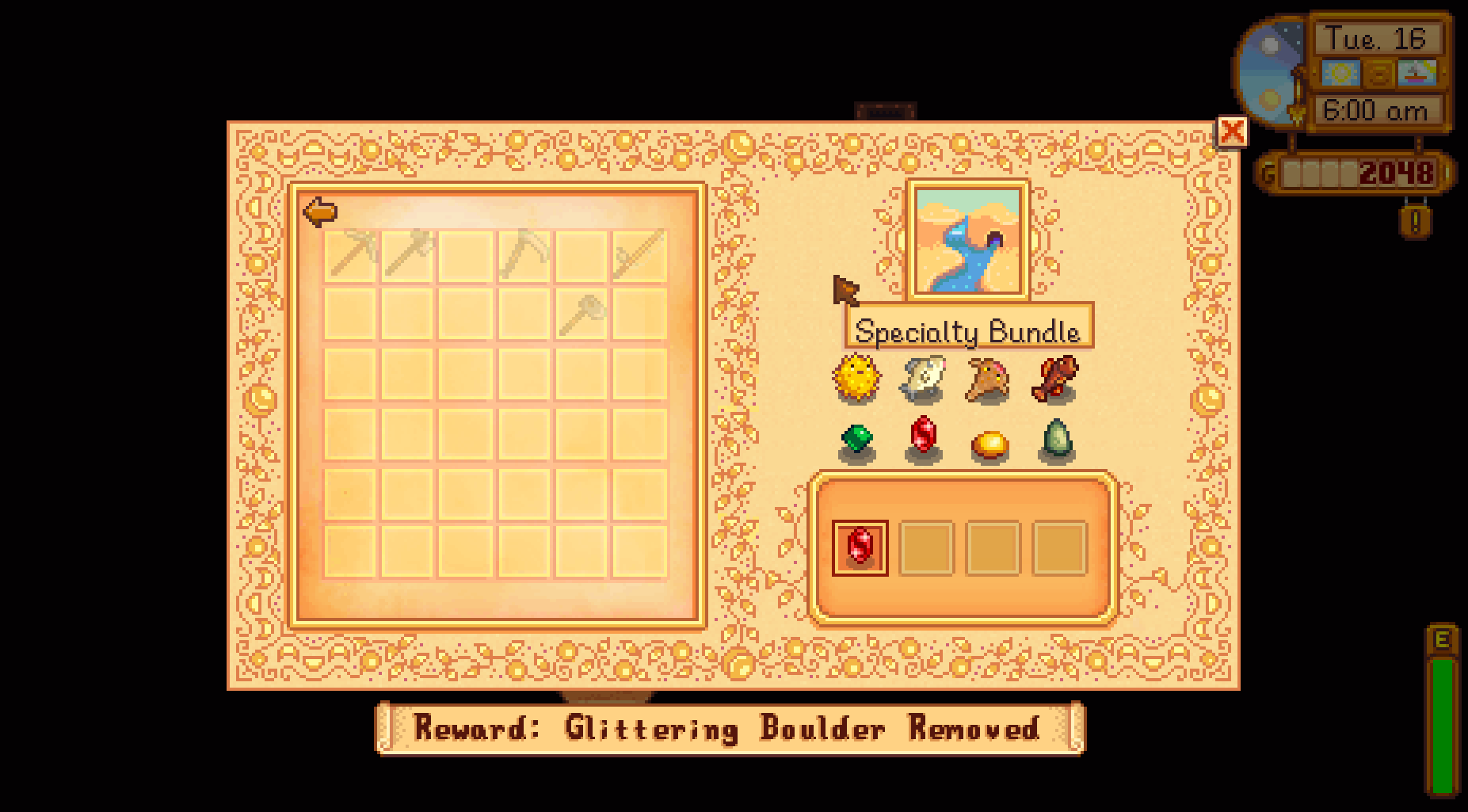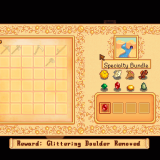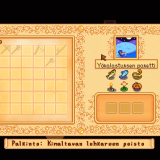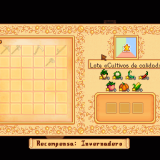 EasierBundles Mod
Some people don't like fishing in SDV. Or do not want to spend time to run after a cow and then try to milk it five times before succeeding.
(yeah, that's me; Teh's fishing overhaul saved the fishing for me, I still find the animals tedious — it's 4 PM in game when everyone has been petted, milked, sheared, shops are closed and there's little time left to fish or mine)
But still you wish not go Joja route or try the travelling cart again and again with little success…
This mod tries to fix this. Also some rewards have been changed (wild Summer seeds, blah, to say nothing of bait; and if you do not keep animals, what do you do with a cheese press or heater?).
"Easier" is perhaps a wrong word: more flexible might tell it better. In most cases the original bundle items are there (there are minor switches like honey has been replaced with pickles in Artisan bundle and added to Animal bundle), but I have added choices.
There are two versions for this (as I needed some tricks to keep some bundle names in localized versions): the first one has the names in Finnish over Hungarian (for my StardewFinnish), the other one not.
If you dot need either of those languages, both are equal.
If there are errors in bundle names, let me know! Especially for Korean and non-alphabetic scripts (I tried to be careful, but I cannot read those).
---