CJB Item Spawner Mod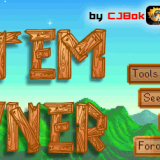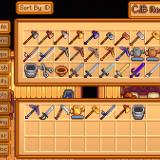 CJB Item Spawner Mod
Press the letter 'i' on your keyboard (configurable) to open the spawn menu, which lets you spawn items with just a few clicks. To change item quality, just point at the item you want, hold left-shift, and scroll the mouse wheel.
Translated into Chinese, English, French, German, Korean, Portuguese, Russian, and Spanish (translations welcome).
Install
Install the latest version of SMAPI.
Download this mod and unzip it into Stardew Valley/Mods.
Run the game using SMAPI.
Compatibility
Works with Stardew Valley 1.3.32 or later on Linux/Mac/Windows.
Works in single-player and multiplayer.
No known mod conflicts.
---