(CF) Giant Crop Furniture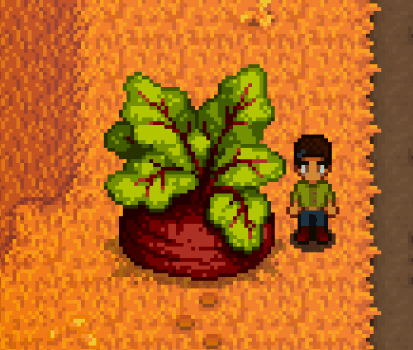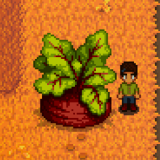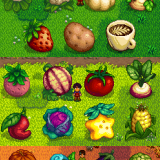 (CF) Giant Crop Furniture
I haven't yet figured out how to add new giant crops so that they work like cauliflower, melons, and pumpkins. In the meantime, these are all available as furniture items using Custom Furniture. I highly recommend also using Furniture Everywhere, so you can place these outside.
If anyone has an idea as to how to repurpose the base-game code to add new giant crops, please drop a comment.
Most non-flower vanilla crops have a giant version. Cauliflower and melon have an optional redraw. The collision box for these crops is 3×2, not 3×3 like vanilla, so they're easier to walk around.
Like all CF furniture, these are available in Robin's shop (for 3000 each), or through the furniture catalogue.
Once I get the giant crop mechanic working, new crops will be added, including:
– A few of the remaining vanilla crops
– Peach, for the James and the Giant Peach puns
– Some giant crops to work with JSON assets mods
Install instructions:
– Install SMAPI
– Install Custom Furniture
– Drag the folder inside this download to your Mods folder
– Start the game
---