Boba Tea Cafe Mod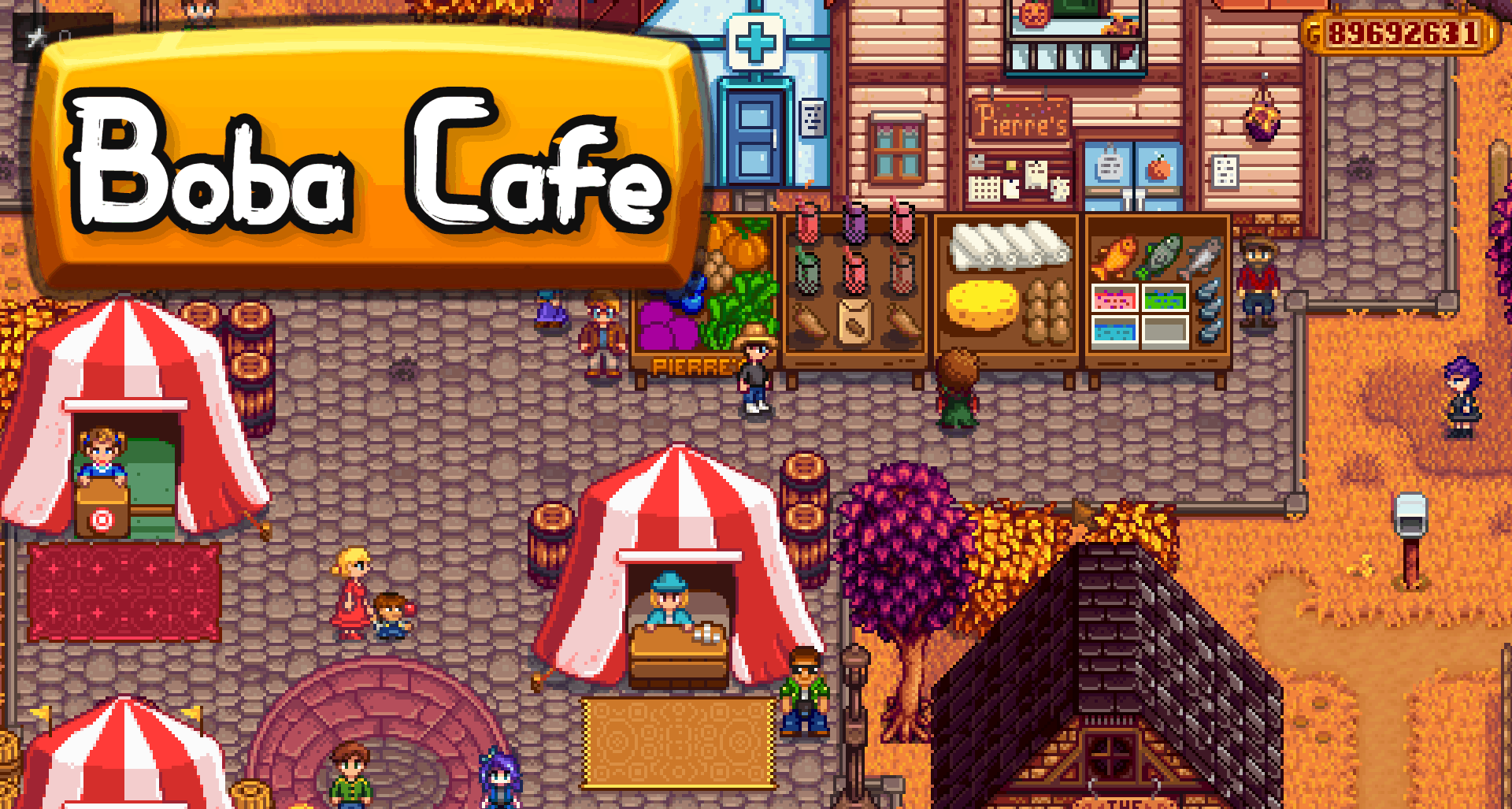 Boba Tea Cafe Mod
Adds several flavors of boba tea into the game as well as supporting crops. Minimal dependencies needed to make it an easy install. Bugs or incompatibilities can be reported on modnexus or more preferably, on GitHub.
First recipe given by Caroline in Spring of year 2. Crops are available every year from Spring through Summer. More recipes are given after the first as you level up your hearts with Caroline.
This mod is very much BETA so install at your own risk. Feedback is encouraged and appreciated so please report and mod incompatibilities, bugs, flavor suggestions, balancing or any other feedback you have.
Compatible With:
• PPJA Fruits and Veggies
---