Visible Fish – see catchable fish in the water Mod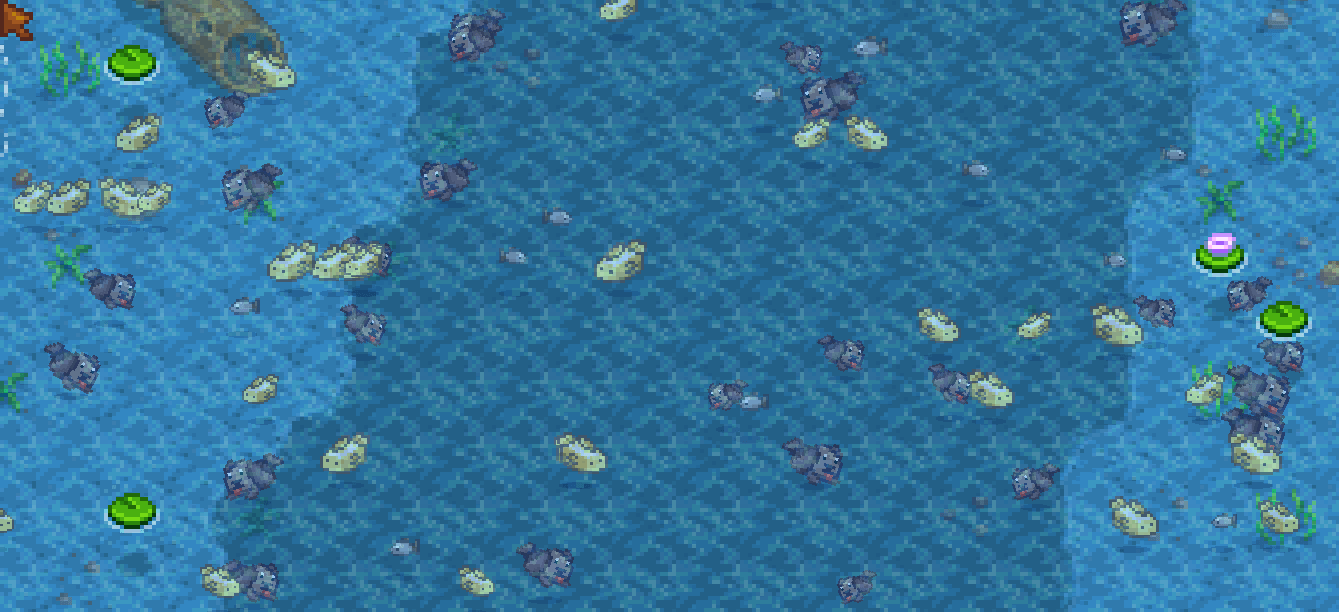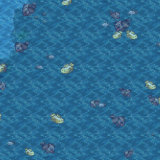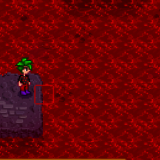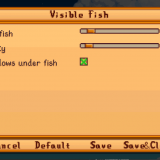 Visible Fish – see catchable fish in the water Mod
This mod shows fish that are currently catchable in the water. Works with modded locations + fish!
It only adds the currently catchable fish visually, there is no gameplay change regarding fishing.
Also, it uses fish tank sprites, so sadly you will only see fish that have these.
– Stardew Valley Expanded has sprites for all their fish
– Ridgeside Village's fish do not have sprites.
– More New Fish currently also does not have fish tank fish sprites, but its next update will add them probably.
Ask the respective mod authors to add fish tank sprites if you want them :p
There are 3 config options:
– Maximum Fish // Maximum amount of fish on the map
– Fish Density // How many fish per water tile (10% = every 10th tile has a fish, 200% = 2 fish per tile)
-Draw Shadow // whether to draw shadows below the fish
Screenshots taken with SVE installed.
Known Issues:
– On the Jelly Fish Festival map wrong fish are shown until you start the jelly fish event.
– Fishable one time treasure isnt obtainable (Fixed in the next version)
– At the start of a new save, wrong fish will be shown (it'll only show Sunfish and another one) until you caught your first fish. This is because the game wants your first fish to be an easy one. Just catch a fish and it'll work as intended
– Not compatible with mobile, as they dont have fish tanks yet. They were added in 1.5. Sorry
---