Riazaia's Boar for BFAV Mod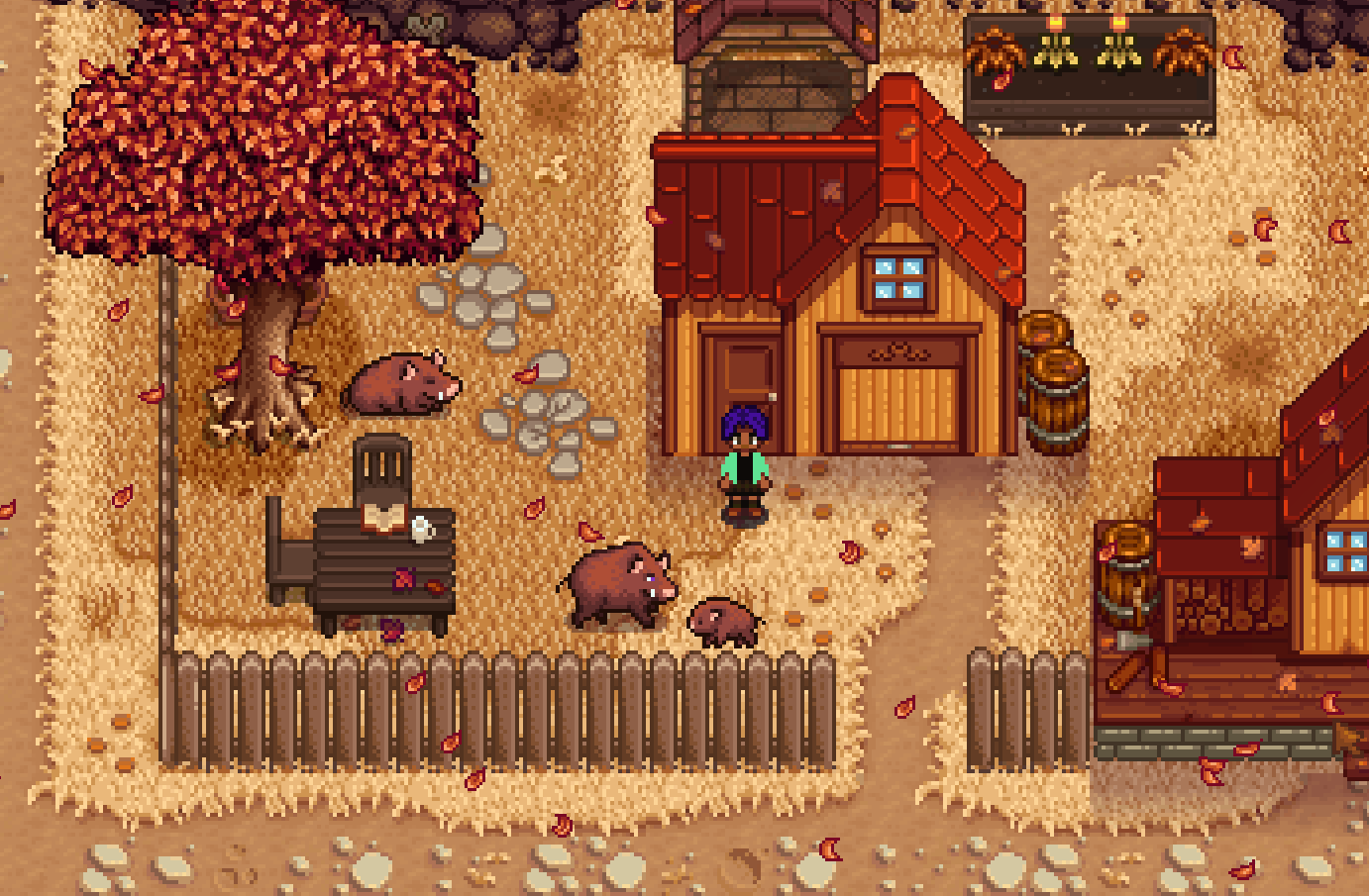 Riazaia's Boar for BFAV Mod
I loved Riazaia's Boar and they were kind enough to allow me to turn it into a custom barn animal for BFAV!
You can find the original mod HERE! It turns the Travelling Cart into a nice rustic version.
1. Install the latest version of SMAPI.
2. Install the latest version of Paritee's Better Farm Animal Variety (BFAV).
3. Download the mod and follow the instructions inside the readme file.
– Purchase a Boar at Marnie's for 20000g
– Will find truffles daily.
---