Porcelaine's Wizard (CP)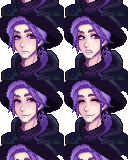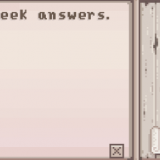 Porcelaine's Wizard (CP)
This is just a Content Patcher version of Porcelaine's Wizard Portrait.
I really always loved that portrait and sprite version, so I decided to give it a shot into making it avaliable for CP.
These assets are also compatible with Looking for Love.
Installation & Configuration
This mod requires SMAPI and Content Patcher.
Open the downloaded file and just drag and drop the folder into the Mods folder, easy peasy!
Once you open your game via SMAPI a new config file will appear. Just drag and drop it into a text editor if you'd like do pick the options!
The values should be as follows:
EnableMod: true or false – Just set the more to active or inactive.
OverworldSprite: young or vanilla – Modify the overworld sprite only.
Portrait: enabled or disable – Modify the portrait only.
The mod is is set as active by default.
Mod created originally by PorcelaineBones and reuploaded for CP with permission.
The same rules of the original mod page applies, so please don't copy, modify or redistribute without PorcelaineBones permission!
---