Monthly Mail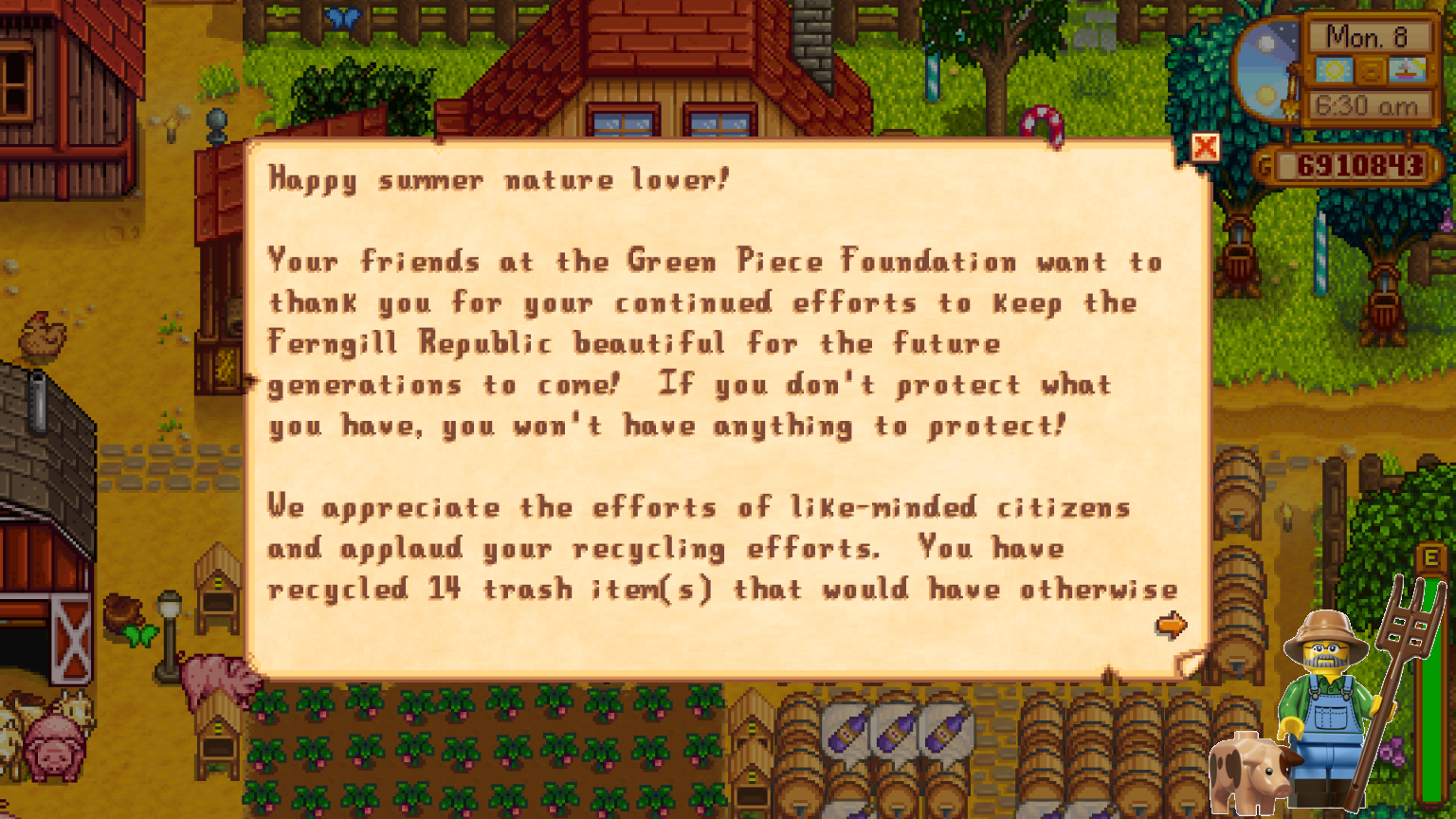 Monthly Mail
This mod features a plethora of newsletters that you can subscribe to based on your interests. For example, Adventurer's Guild newsletter features kill counts on monsters based on season, while the Dairy Council provides milk, cheese and eggs production. Dad Letters, Fishing Scene, Top Ten Items Shipped, Mining 4 Ores, and more! Check it out!
Sign up for a large number of monthly publications to learn varying details about your farm or get lame jokes from your dad delivered directly to your mail box.  You decide the day you want to receive each newsletter via the configuration file.
Newsletters available are: Adventurer's Guild, Dad Letters, Dairy Council, Fishing Scene, Fitness, Fruit of the Month Club, Green Piece Foundation, Mining 4 Ores and Top Ten Items Shipped.  Content varies each month so you won't be bored.  Scatter delivery across the month or get them all on the same day!  The choice is yours.
Find what tickles your fancy today!
---