Mancer's Music Pack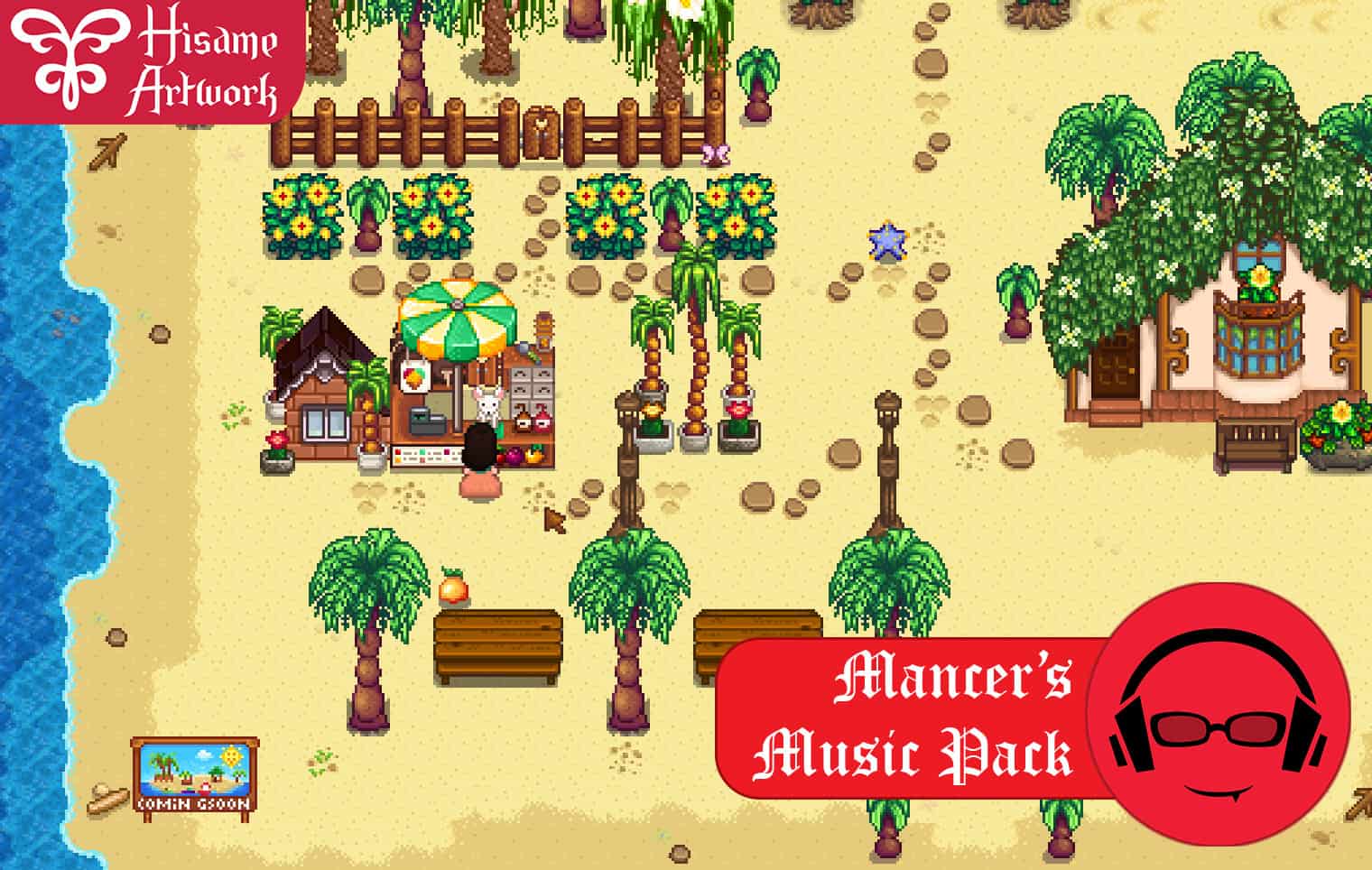 Mancer's Music Pack
You probably know Hisame & Trent's awesome location mods. They are great, with awesome gameplay additions and visual design. And what goes well with awesome visuals?
Why, some nice music, of course!
This is my music pack, composed from scratch specifically for their location mods.
Also, it's a secret don't tell anyone but I'm also making soundtracks for their upcoming mod, Ghibli Town
HOW DO I INSTALL THIS
Glad you asked! First, you need SMAPI and Custom Music
Then, you probably need Mermaid Island and/or Trent's Boarding House mod to hear the new music in game.
And finally, extract the content pack into your mod folder as usual and it should work just fine!
HOW DO I UNINSTALL THIS
Just delete the folder with my content pack.
I WANT CUSTOM MUSIC FOR MY MOD WHAT DO
You can find me on Hisame's Discord server, just ask Mancer and we can discuss it
---