Hello SMAPI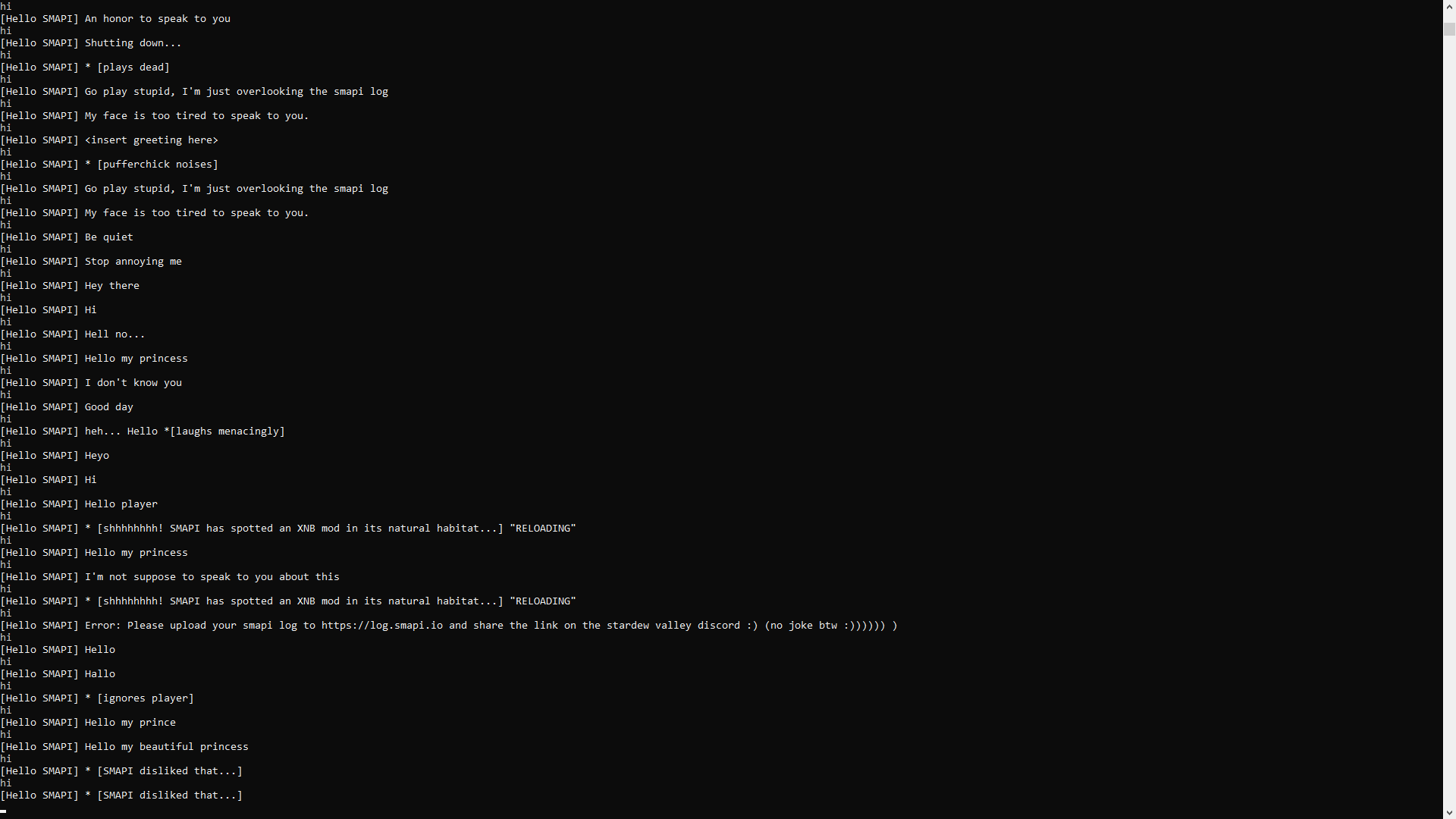 Hello SMAPI
An ambitious mod that lets you say Hello, Hey or Hi to SMAPI and it will pick one of 60 (configurable, 60 by default) responses. You can add more or remove some responses in the config.json.
This is the greatest mod of all time. Mod of the generation. – Myself (and so should everybody)
Features
Type in Hello, Hey or Hi in the SMAPI console. By default, there are 60 responses.
Have the best conversations ever:
- hi
- "Hello my prince"
- hello
- "Stop annoying me"
- hey
- "shut up"
- hi
- "Go away"
- hi
- "An honor to speak to you"
Add more responses or delete some of them in the config.json. (basically make SMAPI say anything you want)
Compatibility
Works and tested on SMAPI 2.11.3+ and SDV 1.3+
No known mod conflicts.
Install
Install SMAPI(2.11+)
Download and extract into Stardew Valley/Mods
Uninstallation
Delete Hello SMAPI from Stardew Valley/Mods
See Player's Guide to Downloading Mods for more help.
---