Fishing Practice Mod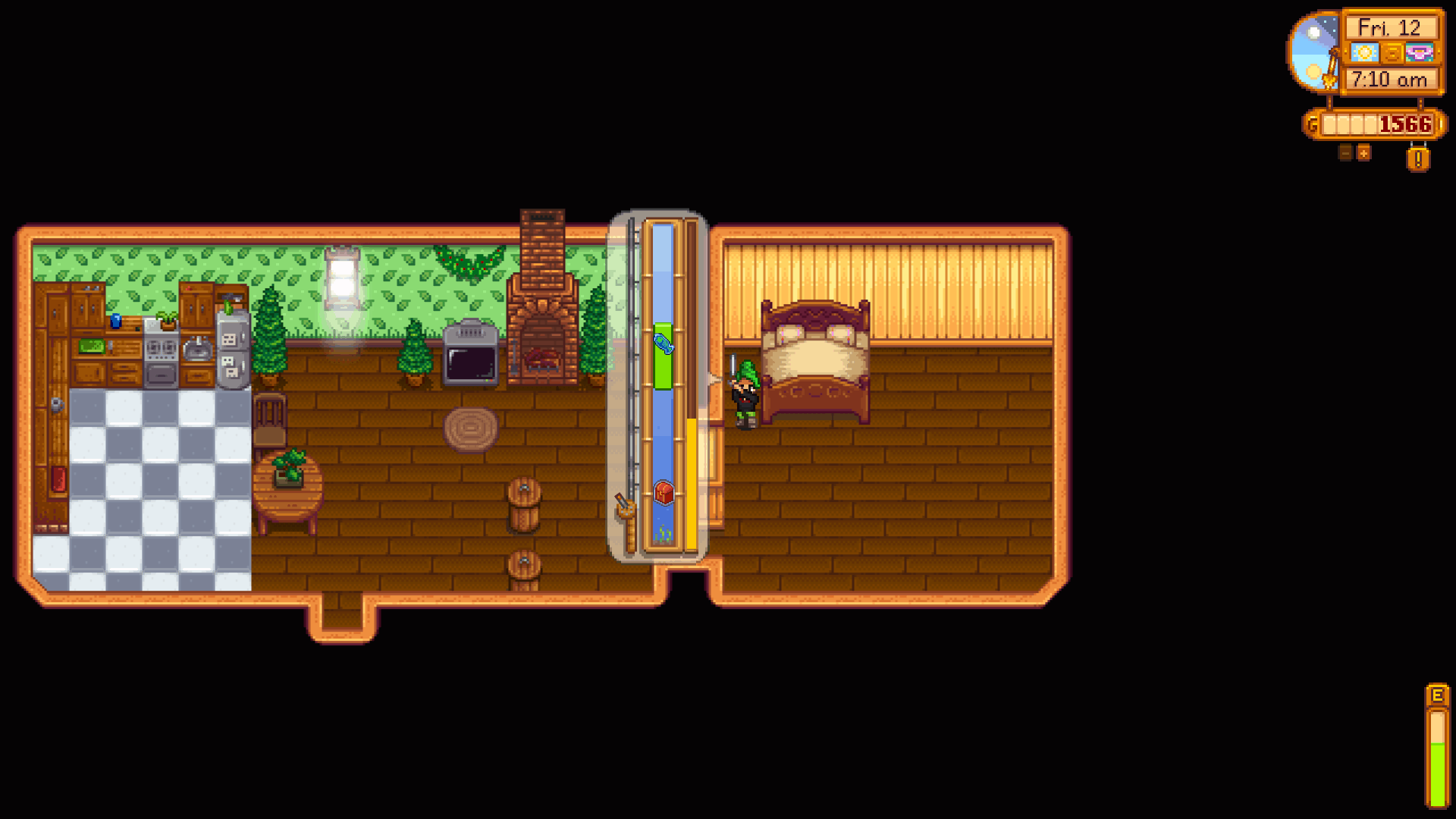 Fishing Practice Mod
Practice catching specified fish anywhere, anytime.
Firstly, update the config.json file to add the fish id(s) you would like to practice catching (comma separated if adding multiple).
Ingame, with a fishing rod equipped, press F6 and the fishing minigame will start. The fish that you are catching, as well as the technical details of the fish (difficulty, movement type etc) will be output to the console window.
You can edit the config file while the game is running, and reload the details into the game with F5.
Your animation and sound may become bugged after catching.
The fish will not be added to your inventory, and no experience is gained.
---