CP – Mac Daddy Pierre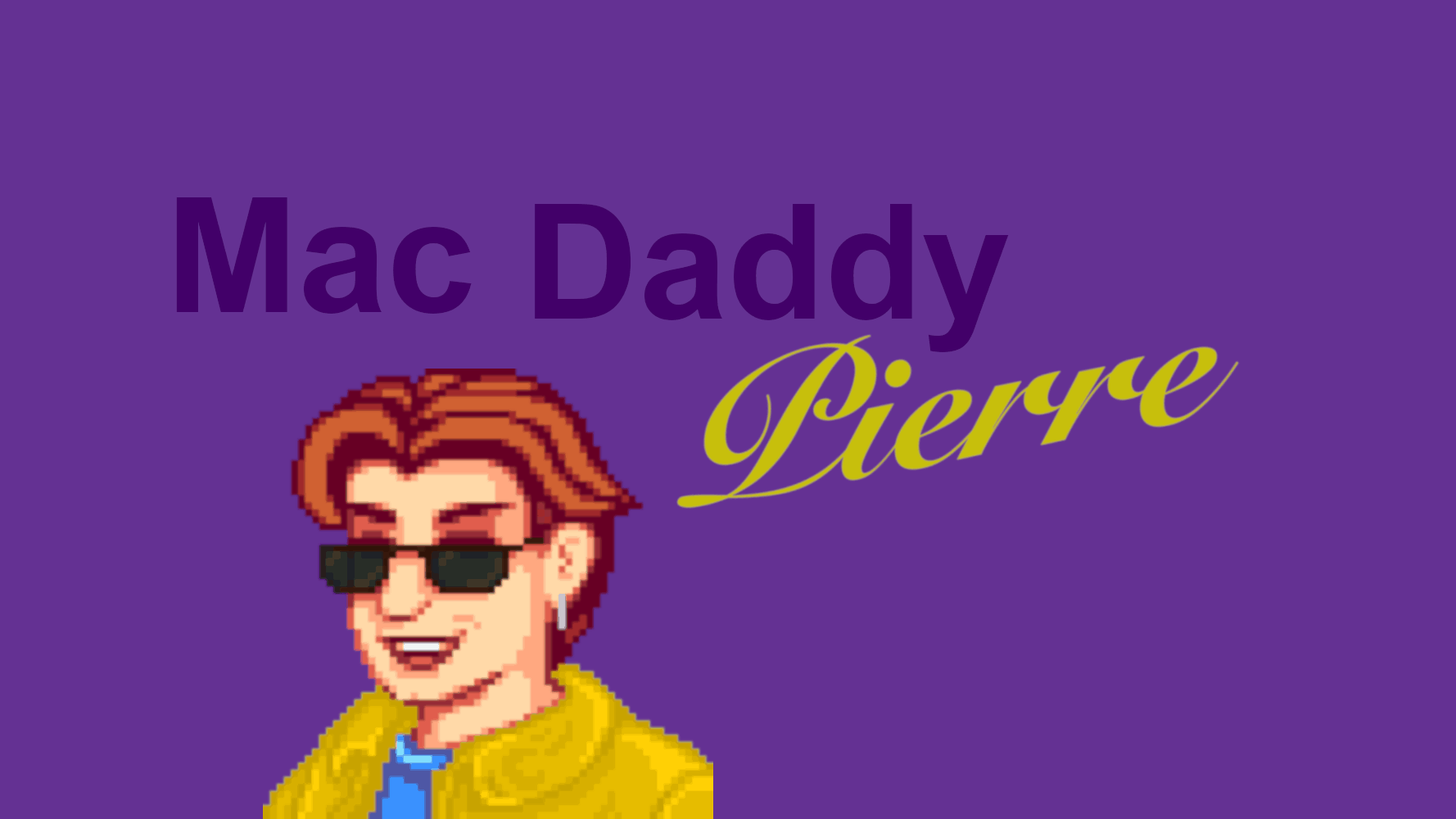 CP – Mac Daddy Pierre
Pierre's always thought he was hot stuff. Now with this new summer look, he can look like the Mac Daddy he thinks he is – in what I feel is Pierre's classic style: not quite understanding what is "cool".
With help from MinervaMaga and Pathoschild, I have attempted to give this mod a Config. I was only somewhat successful, as it does have a config, but for some reason it currently still changes Pierre's clothes all the time even though the default is Summer only. I'll fix this later…or at least I'll try. For now, it's a not really functional config file.
THANK YOU MINERVA!
The config is fixed!
Requires SMAPI and Content Patcher.
---