Color retexture of Main House – for direct use and maybe as inspirational groundwork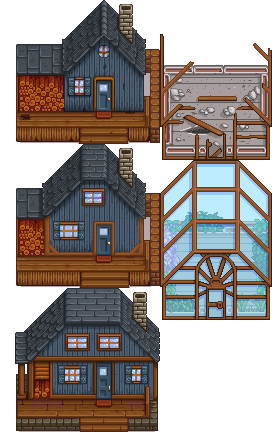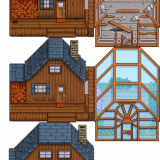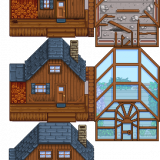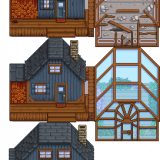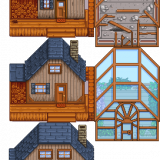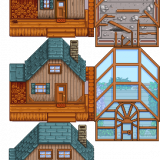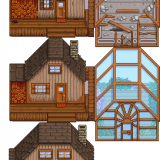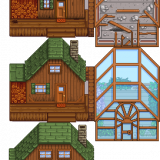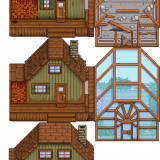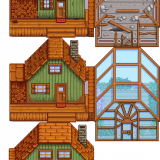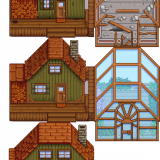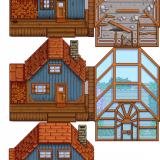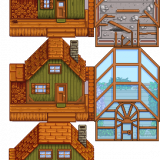 Color retexture of Main House – for direct use and maybe as inspirational groundwork
30+ color retextures of the main farm house for direct use or as inspiration for your own recoloring
I recently released a modder's asset that separated all layers from the buildable farm-buildings in the game.
For the last couple of days, I've been playing around with color variants for the main house (since that's what usually carries the color theme) and I generated a pretty big selection of color variants.
They're not all winners, by any means, but most of them are reasonably attractive, and cover a fairly broad spectrum of colors. I figured they could be useful either for direct use, or as a starting-point for anyone wanting to do their own recoloring, and looking for some inspiration.
There's a little over 30 variants in this release, and though I wish I could apply every variant across all farm-buildings, that kind of work-load would be insane.
Still, just releasing these farmhouse-variants might be useful for someone, and they were already on my hard-drive, so I figured why not.
All these variants were made using my Photoshop/Gimp resource file. If you like any of these – or decide to make your own version – you can use the same resource for quickly recoloring all buildable farm-buildings in the game (most other buildings are far less complex than the main house).
To use any of them, rename the file you like to houses.png and pack it into a houses.xnb file.
Cheers.
---