(BFAV) Additional Dinosaurs – Unofficial Conversion of Rurat's Dinosaurs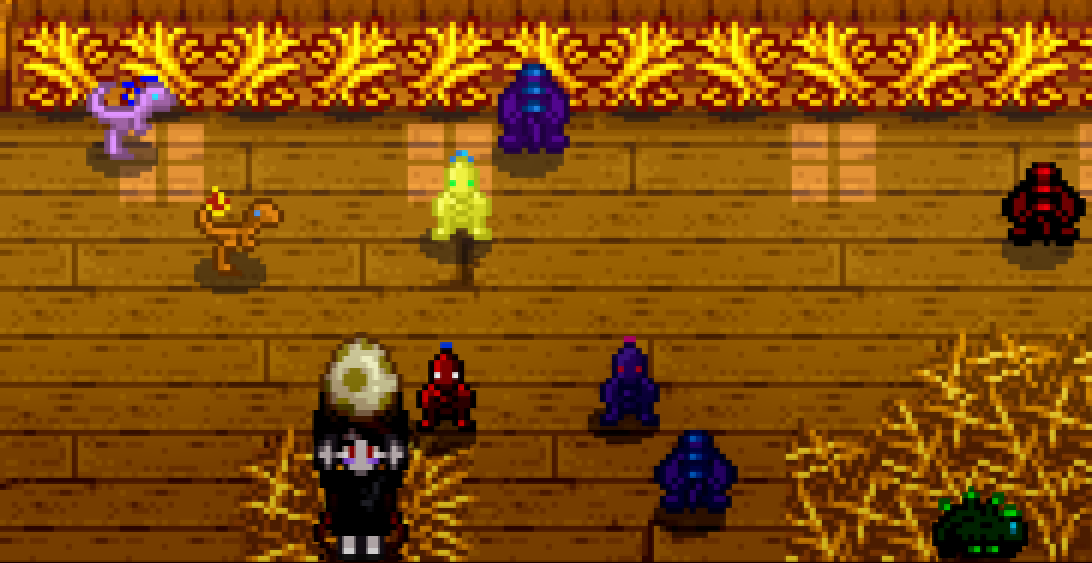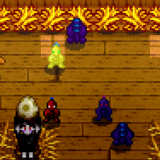 (BFAV) Additional Dinosaurs – Unofficial Conversion of Rurat's Dinosaurs
Details:
This mod uses the raptor, charchar, and stego assets from Rurat's Dinosaurs, by The Saboratory. I merely modified their assets to create different colors. In total there are 8 additional dinosaurs. You have to edit the config file from Paritee's Better Farm Animal Variety mod. See the instructions below for more details.
The colors in this mod include:
Purple Raptor
Pink Raptor
Red Raptor
CharChar
Shiny CharChar
Purple Stegosaurus
Green Stegosaurus
Red Stegosaurus
Future Plans:
Make the dinosaur available at Marnie's Ranch so you can more easily acquire all varieties.
Test the consequences of removing the vanilla dinosaur.
Let me know if you have any other ideas that I can try to implement!
Installation Instructions:
1. The new dinos only appear when the hatchling is set to random. To do this, go into the mod folder for Paritee's Better Farm Animal Variety and open the config.json file. Set "RandomizeHatchlingFromCategory" to true. The line should look like this:
"RandomizeHatchlingFromCategory": true,
NOTE: This also makes all chicken eggs randomly choose a type of chicken when hatched from the incubator, making it possible to get void chickens from normal eggs and vice versa.
2. Next, to add the dinosaurs into the game, scroll down to the bottom of the same config.json where it says
"Dinosaur": {
"Types": [
"Dinosaur",
],
Change this to:
"Dinosaur": {
"Types": [
"Dinosaur",
"Purple Raptor",
"Pink Raptor",
"Red Raptor",
"CharChar",
"Shiny CharChar",
"Purple Stegosaurus",
"Green Stegosaurus",
"Red Stegosaurus"
],
3. You're done! Your dinosaurs will now randomly hatch one of 9 different dinosaurs! (including vanilla)
---