Stardew Valley Reimagined 2 Map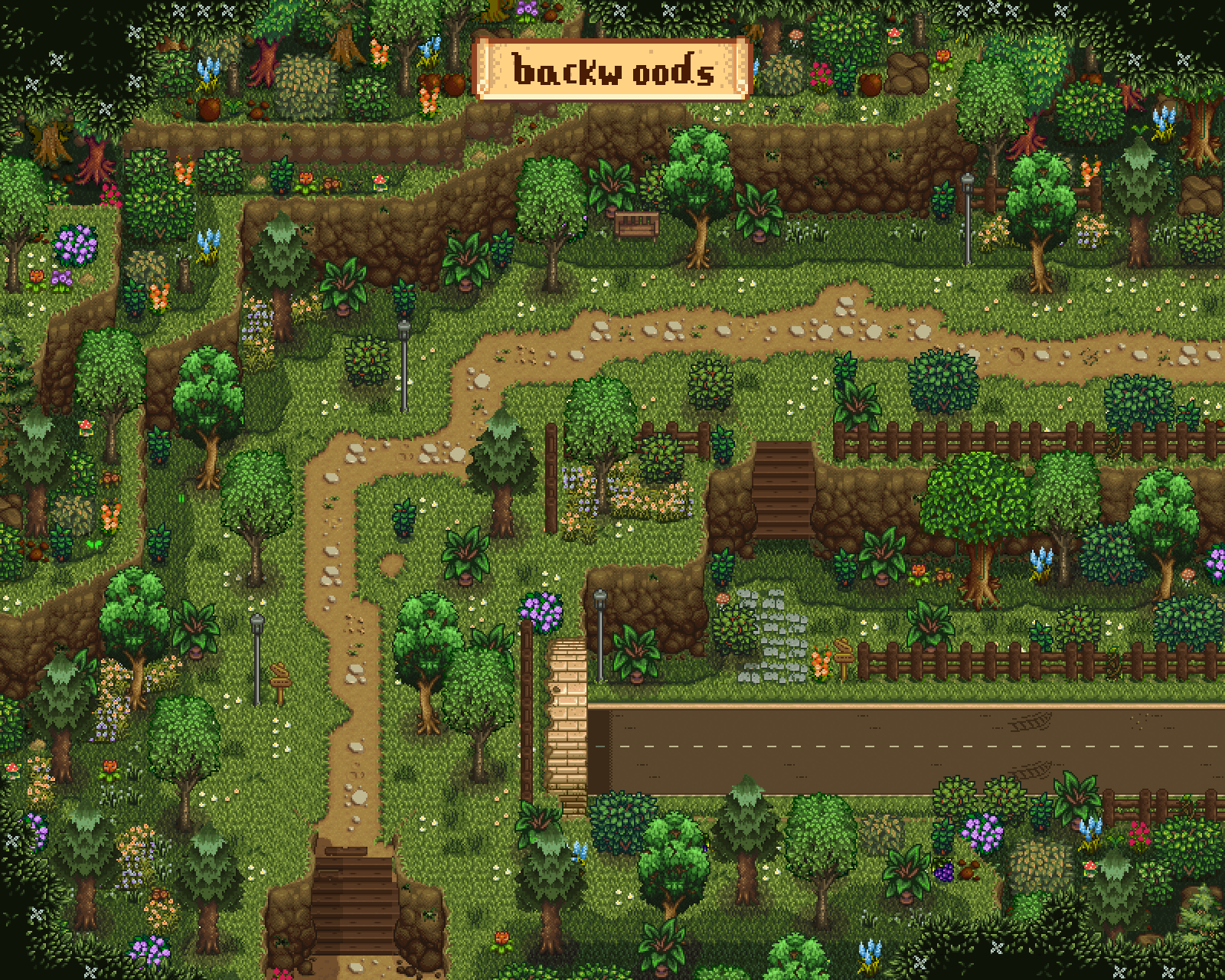 Stardew Valley Reimagined 2 Map
stardew valley reimagined ended up with a lot of bugs when 1.4 came out, and because it moved buildings and added new decorations, it changed a lot of npc pathing and events and required patches to be compatible with other mods — so i made another one!! this mod is a whole new version that hopefully doesn't affect anything besides the look of the game and won't cause any issues with mod compatibility and new content. it was also designed to match my new recolour in particular — but it works with almost all major recolours (and just the vanilla game of course)
every outdoor map has been overhauled to give the game a fresh new look;
more trees, more berry bushes, more foraging areas;
all grass is tillable and all trees are able to be cut down;
the dwarf now has his own little bedroom!!;
previously unused/empty areas are now accessible, e.g. the hills above the train station;
all maps are able to be turned on/off individually in the config file.
Install:
install smapi, content patcher, and daisyniko's tilesheets
download this mod and extract to Stardew Valley/Mods
run the game with smapi
---